Road Work Update
Updated: September 29, 2022

Emilio Flores
La Feria News
La Feria, Texas — Since the last update, 1st street has been completed and both South Parker, and S Magnolia Avenue are near completion. Last week, La Feria News had a live stream on Facebook with Public Works Director, Alfonso Rodriguez. There he shared some of the progress that's happening and how the weather has affected construction thus far.

Chelo Drive, Angelita Drive, and S West street all began breaking ground as of last week. Alfonso Rodriguez says he usually gives about ten days for each project from the initial start. Weather permitting, of course, that may delay things.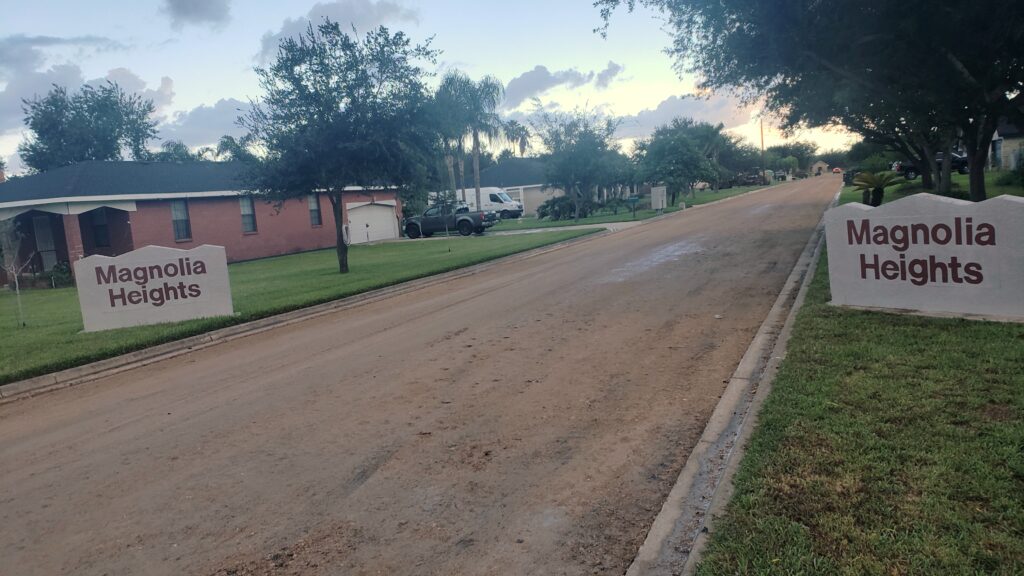 When asked about the progress with respect to their time frame, Rodriguez says "It's most definitely faster than we expected…" he says, "We had 150 days to finish this project, and we're gonna finish a lot earlier."

Rodriguez shares how fortunate the City has been in working with a company that has worked on such large projects in the past because with that, they have another level of both skill and proficiency. Rodriguez says working with Foremost Paving Inc. has been great.

One of the later roads will be Commercial. Rodriguez anticipates slow-downs with that road but says that is about 2 to 2 ½ weeks out until he's thinking of working on Commercial.