STC Valley Scholars Program Continues To Change Lives
Updated: September 4, 2022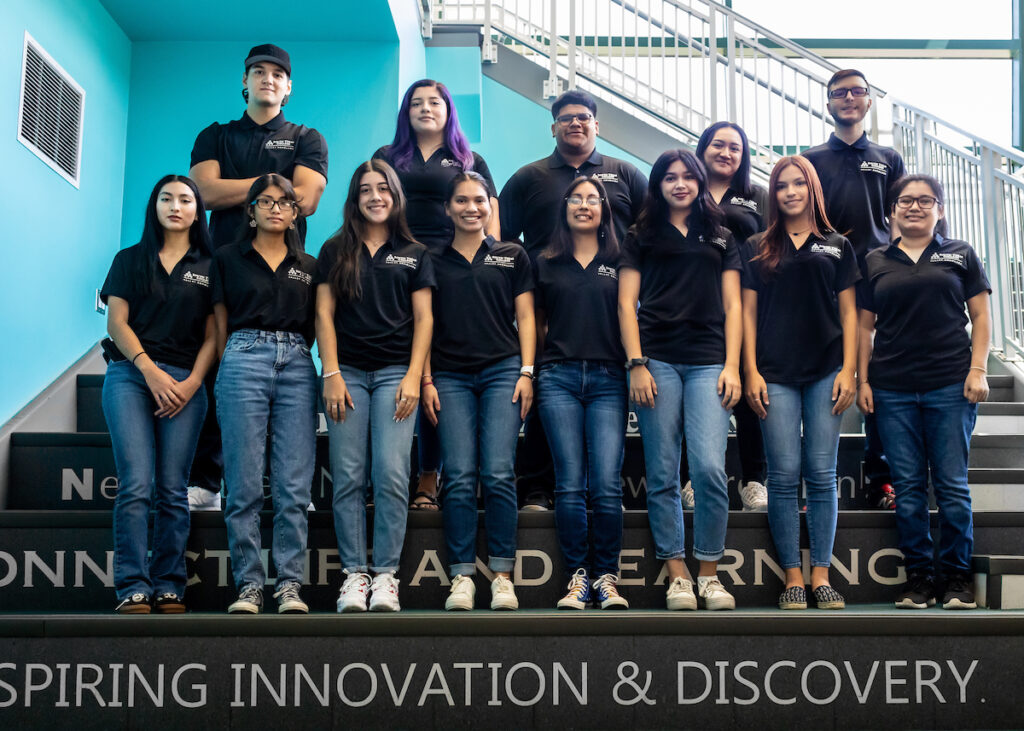 Amanda Sotelo
South Texas College is entering a new semester with a brand-new class of Valley Scholars – class 26.
The 25 students that make up this year's Valley Scholars cohort have each received a $2,000 scholarship that will be divided into four semesters to help with tuition, books, supplies and other basic needs.
Lacy Culpepper, STC coordinator of Academic Excellence Programs, said every year it's exciting getting to work with these students who are highly motivated individuals.

"Many of these students are first-generation college students and the goal of achieving a degree is massive for them and their families," said Culpepper. "They are a group of movers and shakers who have the drive to overcome generational roadblocks and I'm always impressed with how well they balance school, work, home and volunteer opportunities. We are blessed to have had them choose STC."

The Valley Scholars program was established at STC in 1997 to recognize and encourage academic excellence by providing scholarships, academic support, mentoring and leadership development to students from Hidalgo and Starr counties.

To qualify for the Valley Scholars Program, students must be a recent high school graduate in Hidalgo or Starr County, must be in the top 10% of their class or have a GPA of 3.0 or higher and are Texas Success Initiative (TSI) College Ready or exempt.

Throughout the year, Valley Scholar recipients also participate in community service activities such as Keep McAllen Beautiful, Relay for Life for the American Cancer Association, Food Bank RGV, Rio Grande Children's Home and annual holiday toy drives, including serving as STC Student Ambassadors.

More than 1,000 students have been helped through this program – one of those students is Coral Suarez, who serves as class president and said she is really excited to be a part of the Valley Scholars Program.

"My family and I really need the financial help in order for me to go to college," said the 18-year-old Rio Grande City native. "Receiving this scholarship will allow me to pay for my classes and save up for a car so I can have reliable transportation to get to school. This program has a lot to offer and I'm happy to be a part of it."

The Social Work student said she is thankful to STC and the donors who ensure that students have access to a college education.

"As students, we really need the help and we greatly appreciate the financial assistance available to us through this program," she said. "A big thank you to STC and the donors that make this possible."

The Valley Scholars Program will host its annual scholarship fundraiser "A Night with the Stars," gala on October 13, where support from sponsors and donors help provide scholarship funds to high-achieving students.

"We encourage our community to consider sponsoring this annual scholarship fundraiser and supporting our top-performing students that want to stay in the Rio Grande Valley and pursue their dreams of a higher education," said Dr. Anahid Petrosian, interim vice president for Academic Affairs. "Valley Scholars attain degrees, provide countless hours of community service and are well on their way to improving the lives of their families and our community."

For more information on the Valley Scholars Program and how to become a sponsor, visit southtexascollege.edu/nightwithstars or call 956-872-6440