TIES Students Make Big Strides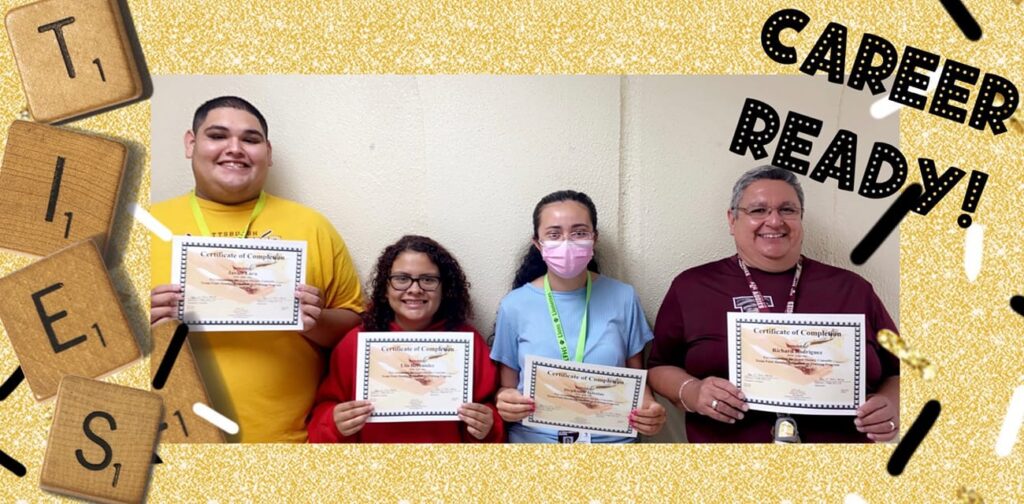 La Feria High School Students have been making great strides in the community through the TIES program at La Feria Highschool. TIES stands for Transition to Independence Employment and Success and the objective of the TIES Program is to provide students, from 18-22 years old, with work-based learning opportunities in the community.

Leslie Lazaro, the TIES Program Teacher, explains that some of the TIES students who are interested in careers in Food Service back in September received their Food Handlers Certificate and are now working in the LFHS Cafeteria 2-3 times per week.

La Feria ISD posted on their Facebook saying, "These students will be receiving training in Food Service Careers with the LFISD Food Service Department. We are very proud of this AWESOME accomplishment…Our T.I.E.S. Students are CAREER READY!"

She says the other students perform work on campus helping out the office staff. They make copies, collect attendance, and shred papers. They also recently completed a Self-Advocacy Course provided in conjunction with Texas Workforce Vocational Rehabilitation Services.

"During the summer, we had two students participate in the Summer Earn and Learn program." This program is for young adults and it's provided by Texas Workforce Commission. Lazaro says that one student worked at La Feria City Hall during clerical work and the other student worked at Goodwill sorting and stocking merchandise.

The TIES program aims to provide skills in many aspects, including Social Skills, Decision-making skills, Career awareness, Health, Nutrition & Personal Hygiene, Money Management, Services in the Community, and Recreation & Leisure according to La Feria ISD's website.