La Feria PD gives out over 2,000 Gifts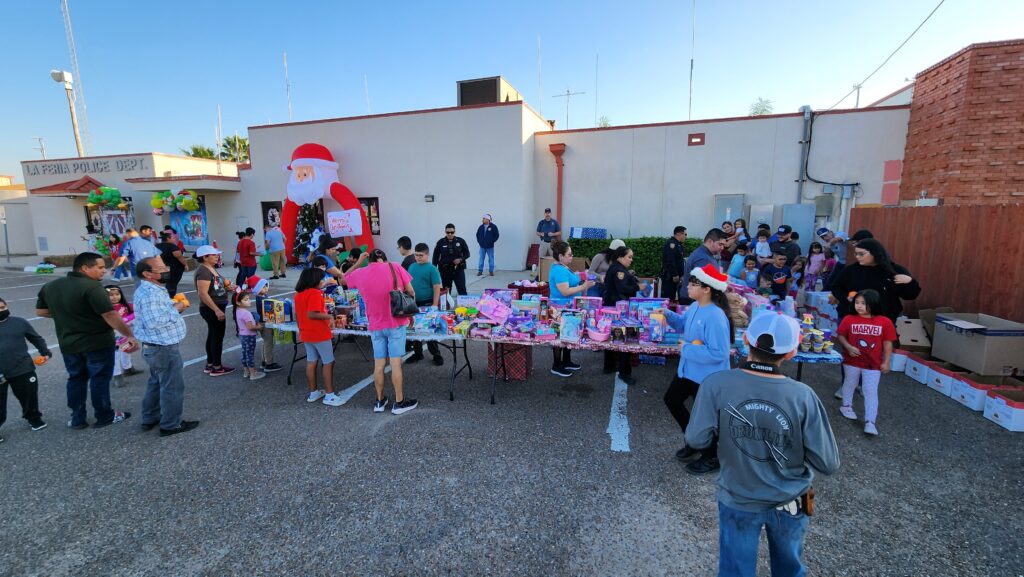 Emilio Flores
La Feria News
Ceasar Rene Diaz, Police Chief for the City of La Feria shared on Thursday, December 22nd the Police Department raised over 2,000 toys. Operation Blue Star, as Chief Diaz shares has been going on for five years now.

"I've been the Chief for six years, but this is our fifth annual –Because of Covid," Chief says it was his idea to start Operation Blue Star and it seems to have been a great success.

Families were wrapped around the building just to have their kids receive a toy, take a picture with santa and greet one of the City members.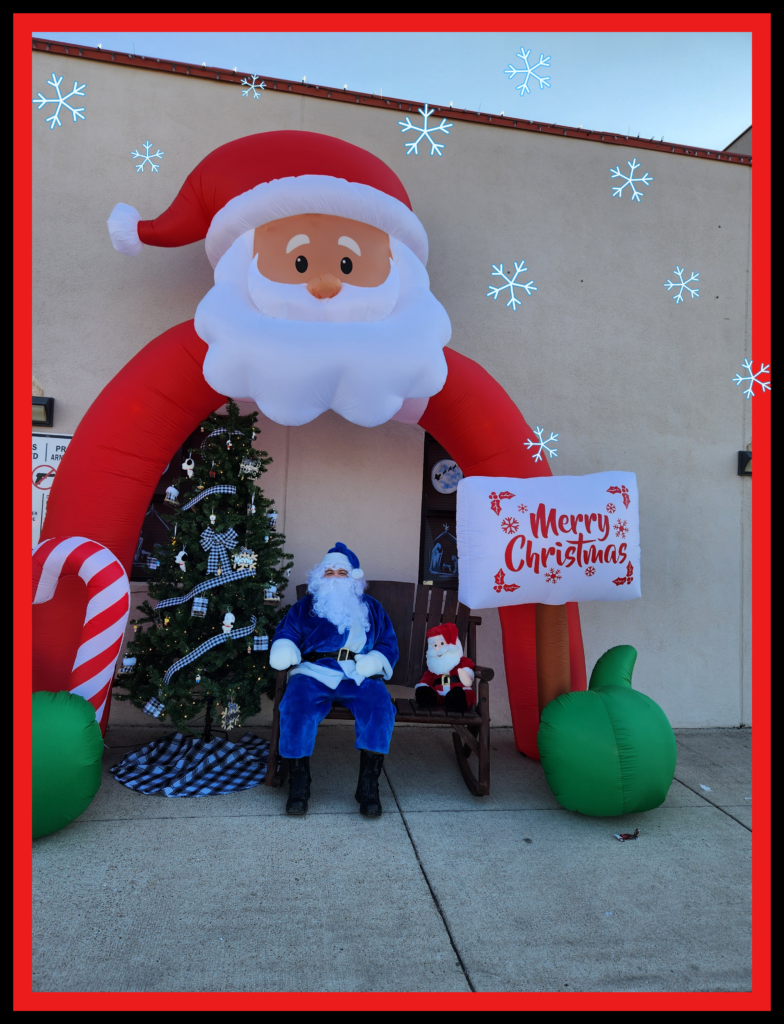 As with most of the City events, DJ Mando provided some holiday cheer to kids as they took pictures. The backdrops and decorations to take a photo with Santa and the Grinch were supplied by It's a Jolly Thing. Also, Chief Diaz mentions they were able to give out oranges to kids and families as well that were donated by Mid-Valley Farms.

Afterward, any leftover toys they had were given to Fire Department to pass out along with 4,000 candy bags the Fire department put together. Chief Phinney says "[between] Santa Maria, Bluetown, and La Feria," he says "We had almost 30 people in the fire station Tuesday night; We made 4,000 candy bags." These were all distributed on Christmas day, Sunday December 25th.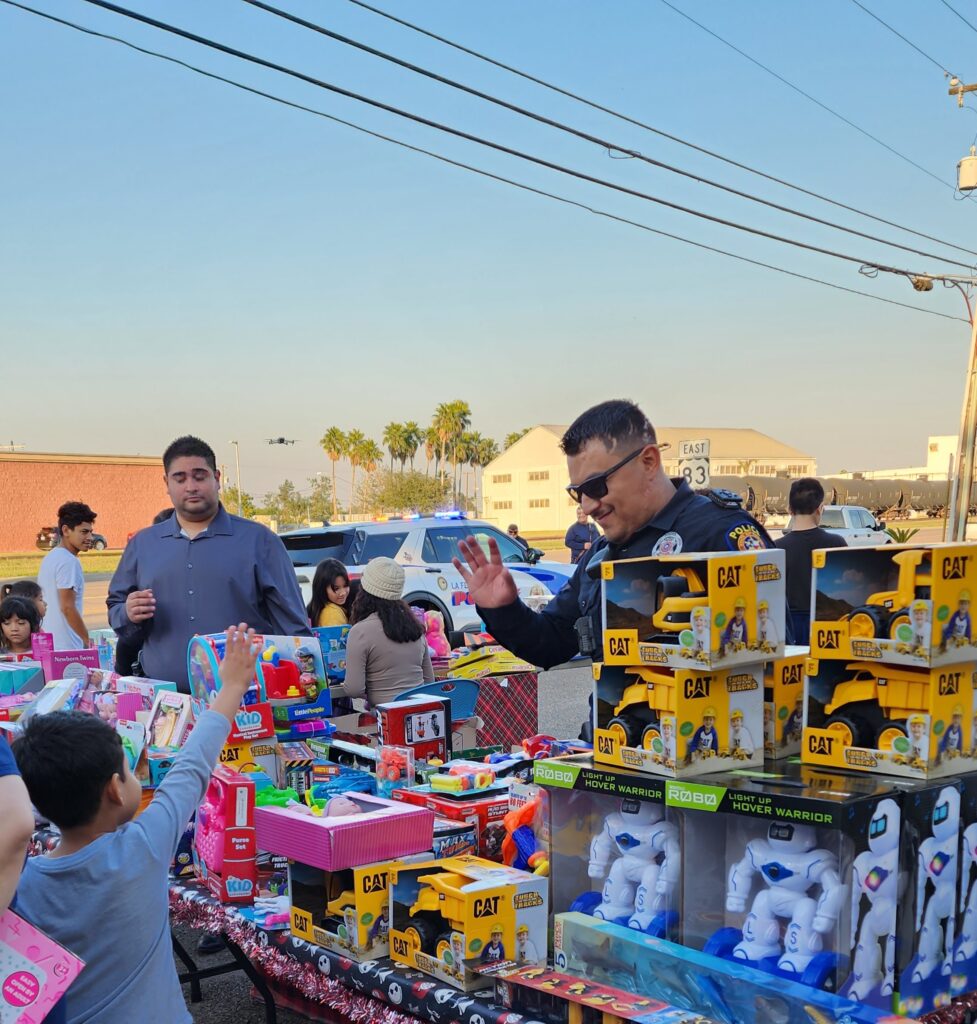 The sponsors were as listed below:
VIP Park
La Feria RVPark
Yellow Rose RVPark
Citrus Village RVPark
Kenwood RVPark
Bottle Shop
Calidad Home Health
Texas Rose Bar
2 and A Crew
Palmera Hts Park
Texas Trader
La Feria ISD
M & M Clinic
American Legion # 439
Mount Calvary Christian Church
First Baptist Church
It's a Jolly Thing
Mr. Wolf
Mid Valley Agricultura
Almaraz Wrecker
Charlie Wrecker
G C Steel
Coqui Auto Sales
South of the Birder
Valley Liftman
Line tech services
Aaron's Brake and Alignment
EDC (economic development corporation)
IDC (industrial development corporations)