Spreading Christmas Cheer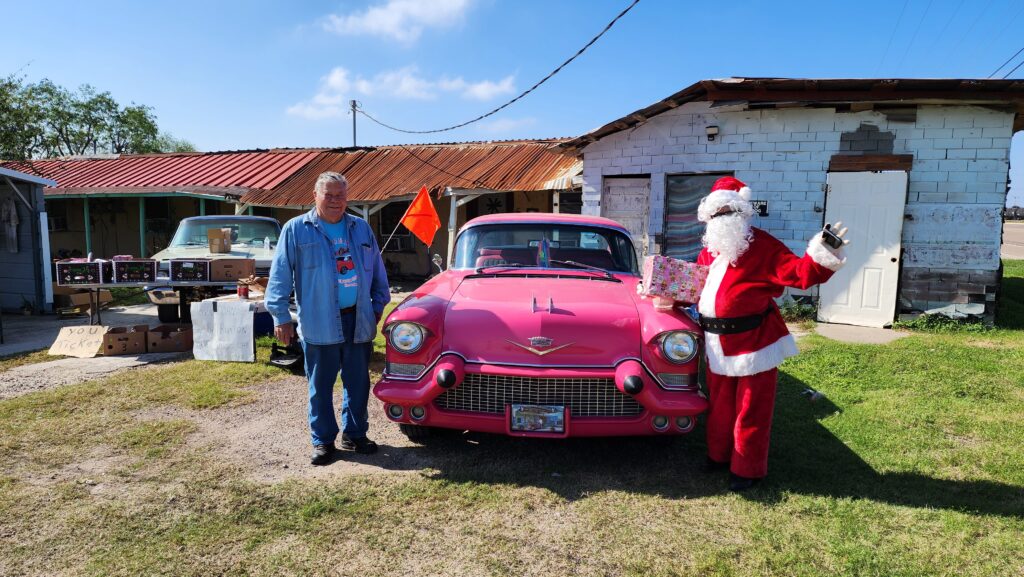 Emilio Flores
La Feria News
Felix De Anda is an individual that has been giving out toys to families for twenty years now, since 2002. He explains that when he had the idea to pass out gifts to those in need, his wife, Alma Delia de Anda was all for helping him with his goal.

Unfortunately, Alma De Anda passed away in February of 2021. Felix says that she was as beautiful as she was in her youth. He loved her very much. And though there weren't as many presents as the previous years, nevertheless he wrapped all the presents, put on the Santa suit, and spread the wonderful joy he knows best.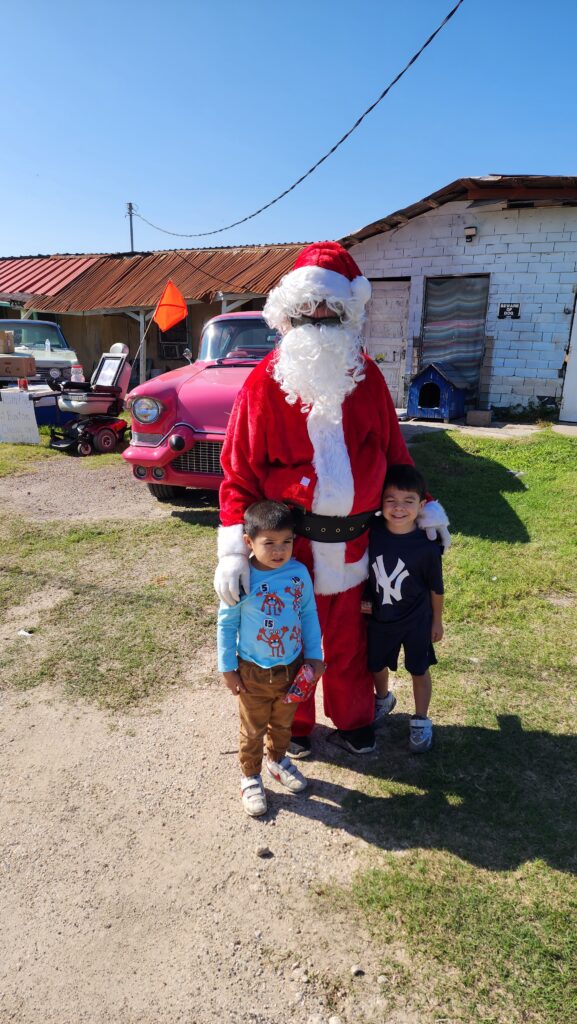 He says he asks people if they know someone that may not receive a toy this year and if they say yes, he gives them a ticket to give to that family. Others might just be friends that Felix knows need it.

Felix says that he hopes the people that really need the cheer this year receive it. He talks concerning those that don't get toys this year saying, "I want THEM to have toys." That's what really matters to him.
Felix says that he hopes to get enough toys that he can go to whole neighborhoods passing out gifts. He says that's what he used to do but because of the lack of toys he's received the last few years, he hasn't done that, and instead gives tickets to those that may really need them, then they can come and receive their gift. He says he wants to be able to give out more gifts to whole neighborhoods again, he has some that he used to give them out to and they were very appreciative.

Felix says that many people don't have reliable ways of transportation and that's why he wants to give more gifts out.

"They are neighborhoods that I would go to and they would always tell me, 'Hey man, you're the only one that comes and gives our kids toys to our kids." De Anda got a bit emotional, saying "Yeah because I care for those kids,"

He said that they're supposed to be bad neighborhoods, but that they appreciated it because Felix would still go to those neighborhoods and spread cheer. Now, Felix doesn't want to go running short and have kids disappointed.

Last year, some even donated canned foods, and many families were very thankful in receiving gifts and canned food for their families. Felix says he's very thankful to Bill Bunton and all those that support and help donate to Toys for Tots.