Veterans Memorial Park Receives Fitness Court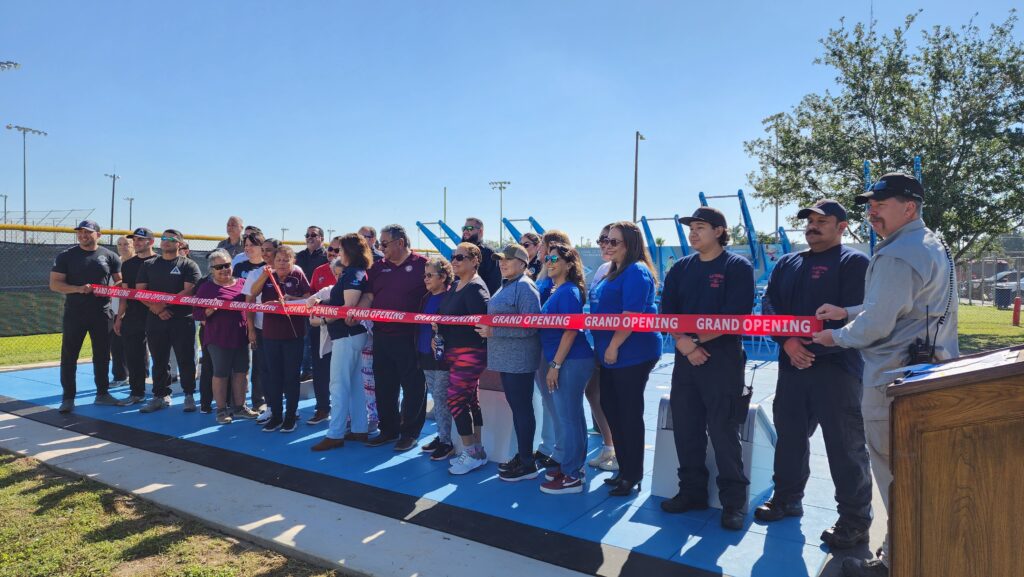 Emilio Flores
La Feria News
Officially opened on Wednesday, April 12 with a ribbon-cutting ceremony. The project was a joint effort between Blue Cross and Blue Shield of Texas, the City of La Feria, and the National Fitness Campaign. The goal of the court is to provide free access to high-quality workouts and create equitable access to exercise for communities across the state.
The event had many of the City Officials including, the City Manager, Public Works Director, Secretary, Finance Director, and of course Mayor Olga Maldonado. The Fire Chief, Firefighters, Police Chief, and Officers were also in attendance.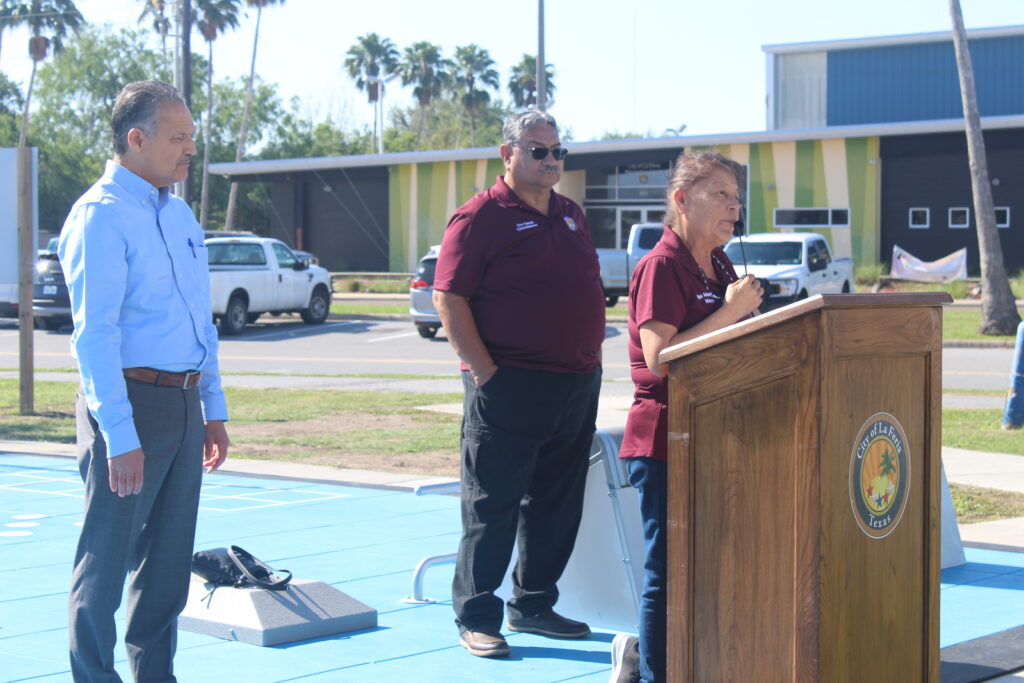 The Fitness Court is the world's best outdoor gym, which allows users to use their own body weight to complete a full workout using seven exercise stations. Created with all abilities in mind, the workouts are adaptable for all fitness levels, allowing participants to move at their own pace. Users may also download the free Fitness Court App, which acts as a coach-in-your-pocket, enhancing the outdoor gym into a digitally supported wellness experience.
Mayor Olga H. Maldonado of La Feria expressed the importance of the community having access to public fitness facilities. She noted that the city is proud to provide the Fitness Court to encourage citizens to get out in the community and get healthy together.
The Mayor acknowledged Evelia Duran, and the ladies in Zumba, who were in attendance after their workout at the rec center. "We've always wanted to bring something like this," says the Mayor. "And it takes people like Blue Cross and Blue Shield, to help our community in bringing this here."
This Fitness court as the Mayor mentions could not have been done without the help of Blue Cross Blue Shield, the National Fitness Campaign, and the City itself, along with others like Noble Texas builders that provided the Concrete slab, to make this all possible.
The initiative was funded by the Blue Cross and Blue Shield of Texas. Their director of community affairs, Sheena Payne, stated in a press release that on average, one in two adults does not have enough aerobic physical activity in their day-to-day lives, leading to chronic, yet preventable, conditions. Payne added that helping fund the Fitness Courts is one more way to work towards all Texans having access to optimal health outcomes right in their own community.
Cindy Susa, speaker on behalf of Blue Cross Blue Shield shares that they are honored to celebrate this partnership. Susa says they joined in early 2022 with this campaign to help bring these fitness courts to the Valley.
Having the first court in Mission, La Feria now stands as the 9th out of 20 fitness courts Blue cross blue Shield plans help build.
"This sponsorship with National Fitness Campaign and the City of La Feria builds on our long-standing commitments."
The City asked that everyone in attendance come to be a part of this special moment.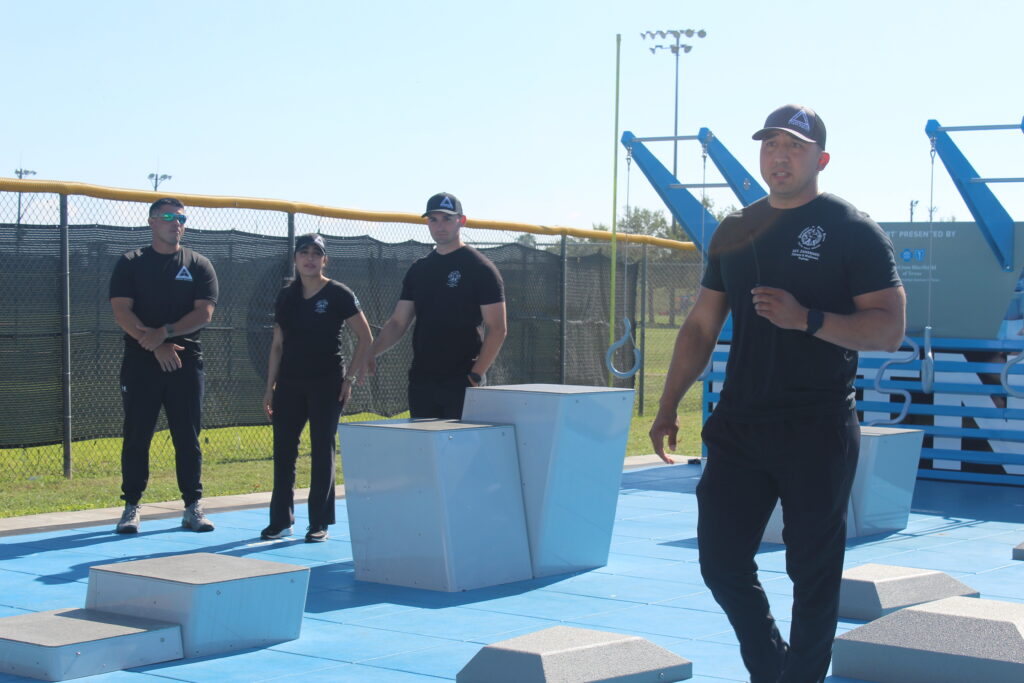 Afterwards a demonstration was done by Sgt. Zambrano, Fitness trainer with the Department of Public Safety along with his team.