Crucial Win
Lions stay alive in 32-4A Playoff Race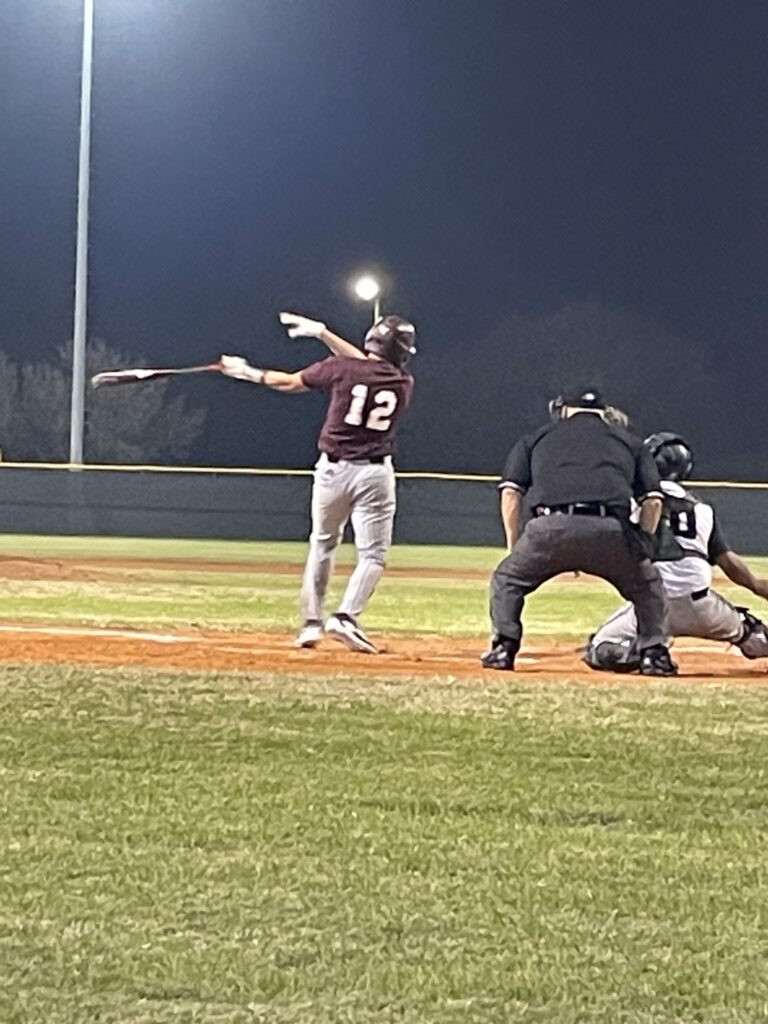 By Ruben Rodriguez
La Feria News
The La Feria Lions Baseball team has been on edge in recent weeks of 32-4A Baseball. Fighting to capture the fourth seed, La Feria picked up a crucial win over Harmony School of Innovation.
A dominant outing by the Lions on both hitting and pitching allowed the Lions to capture a 7-0 win over HSI.

Improving to 5-6 in district play, the win over HSI allowed the Lions to increase in confidence after dropping two big games to Hidalgo and Grulla.

Currently in 32-4A, the Playoff race continues in the same order. Hidalgo and Zapata tied for first at 10-1, Grulla follows 7-4, while La Feria takes the fourth spot at 5-6. Right behind the Lions are the Tarpons at 4-7.

The Final district matchup for La Feria will be the Tarpons. A win by Port Isabel can set up a tie and a potential play in game for the Lions and Tarpons. The last time the Tarpons and Lions faced off, Port Isabel took the win 5-2.