City Meeting, Officer Mendez Recognized, Drainage Issues Discussed, 4th of July and More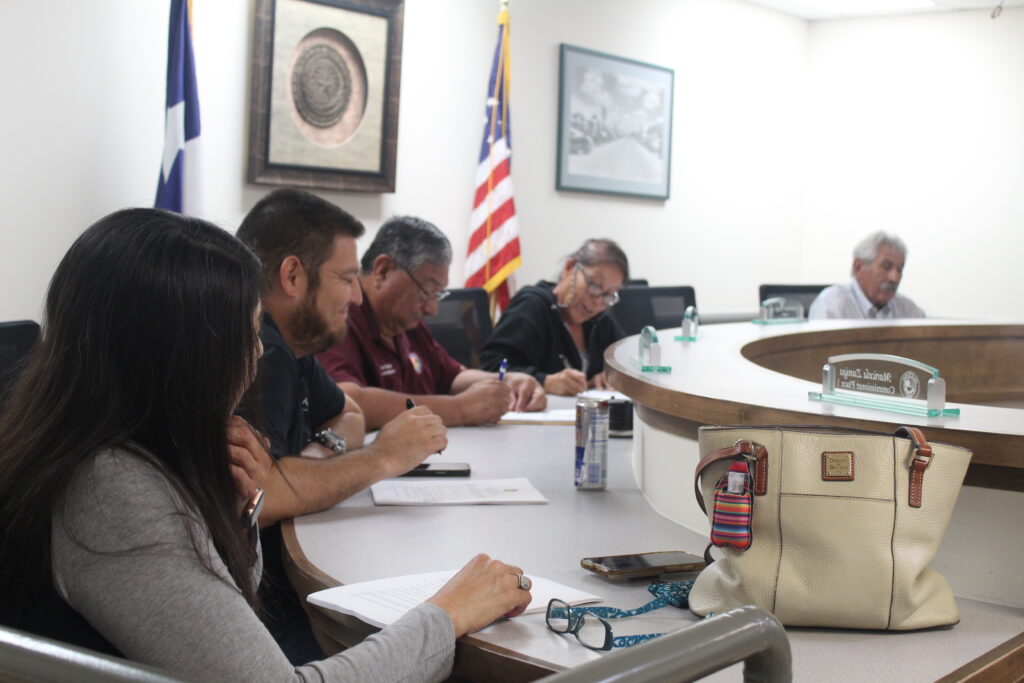 Emilio Flores
LFN
On Tuesday, April 25, the City held its bi-weekly meeting at City Hall. No open public comments were given and the meeting quickly went into recognition of Officer Eliza Rodriguez-Mendez for her many years with La Feria PD. The Mayor thanked Officer Mendez-Rodriguez for her service to the community.
Police Chief, Caesar Diaz shares "She's done wonders for us," Chief Diaz says not just dispatching but as well as coordinating and much more. A full story on Officer Mendez coming soon. The Mayor thanked Officer Mendez for the 22 years she's been with La Feria, and Commissioner Esmeralda Lozano, Commissioner for Place 5, expressed her gratitude. Lozano has been unable to attend the current meeting due to a concussion injury that she is still recovering from.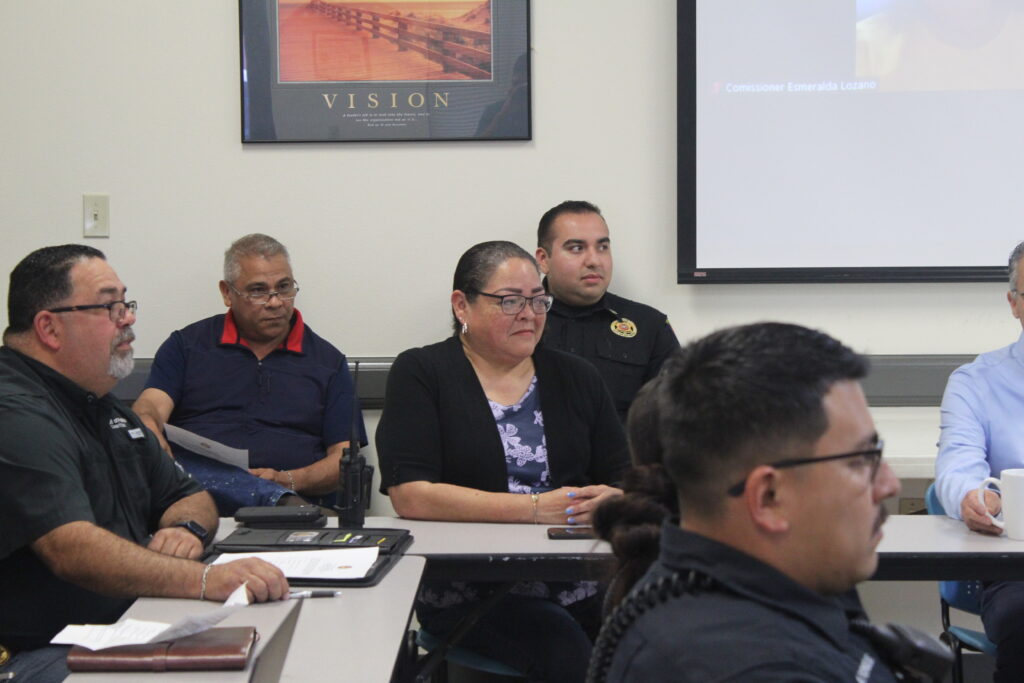 Commissioner Lozano chimed in on Zoom saying, "I remember all my interactions and my family's interactions with you," Lozano says, "Your compassion, kindness, and true love of what you do," Lozano says it shows through everything Officer Mendez does and that she truly loves what she does. They all congratulated Officer Mendez in her new position with the 911 dispatcher position.

Next, Fulcrum Consulting Services representative spoke on a suggested drainage solutions update. They are currently looking at the North-west from downtown, near the 1st Street area. City Manager and Fulcrum have been discussing routes that would benefit that area and fix some of the drainage problems they face.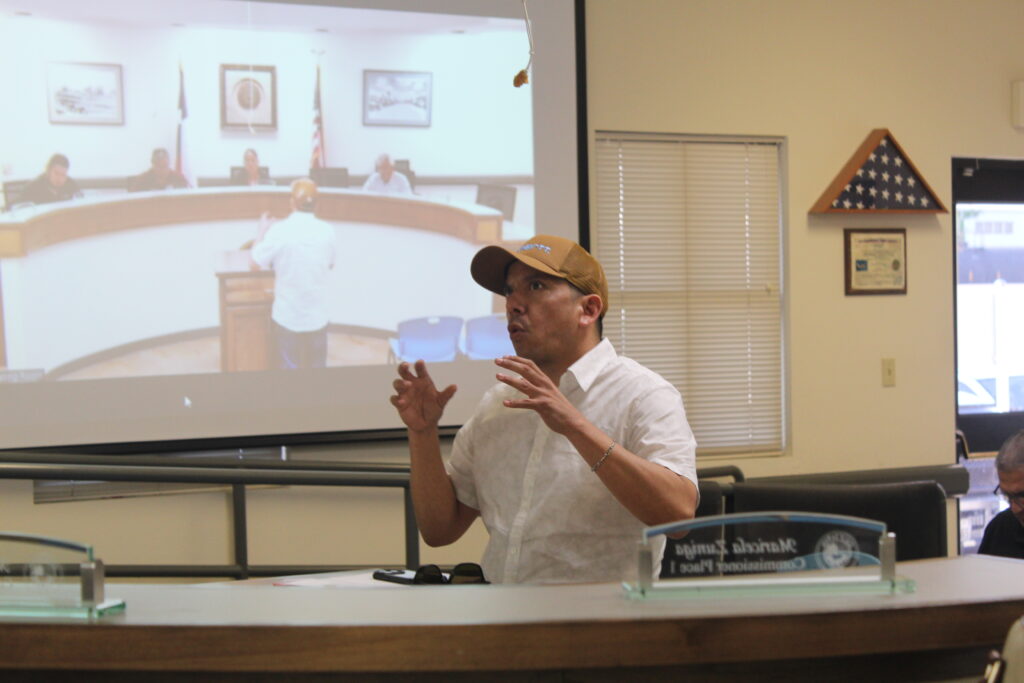 The current discussion was how to cost-efficiently drain the water in streets near the High school. The original plan was to pump the water into the canal, but through some further analyzation done by Fulcrum, this could be a "Monetary nightmare". Fulcrum suggests other alternatives such as collecting in a "swell" located near the new Public Works Facility and then flowing south under old 83 to connect to other existing lines. This presentation was a little rough to wrap your mind around due to the fact that the information was not accompanied by a slide show or examples which raised some possible confusion or lack of clarity which Commissioner Esmeralda Lozano spoke up about. Fulcrum would be sending an outline to the City Manager, Jaime Sandoval.

The City then discussed plans for its Independence Day celebration for 2023. Commissioners and City officials mentioned possibly adjusting the starting time on Saturday. Normally, the City announces the winners of the cook-off at 3-PM they tossed around doing that later to allow a bigger audience. After a short discussion, they decided to keep the announcement of the winners at 3 PM. They agreed that the cooks will be very tired and wouldn't be fair to the cooks that have spent several hours in the heat to stick around later just for the announcement. Sure, they are welcome to stay, but should not be obligated. The announcement was decided for 3 PM with music starting at 5 PM.

Sweet Blessings plans to have a celebration off East Oleander Avenue. They are calling it Sweets and Jeeps! They will have food, sweets, live music, and Jeeps! From 5 PM – 11 PM. Jaime Martinez owner of Sweet Blessing was requesting that the road be closed off for the event's duration. Martinez would like to use the space for the event and to show off the Jeeps.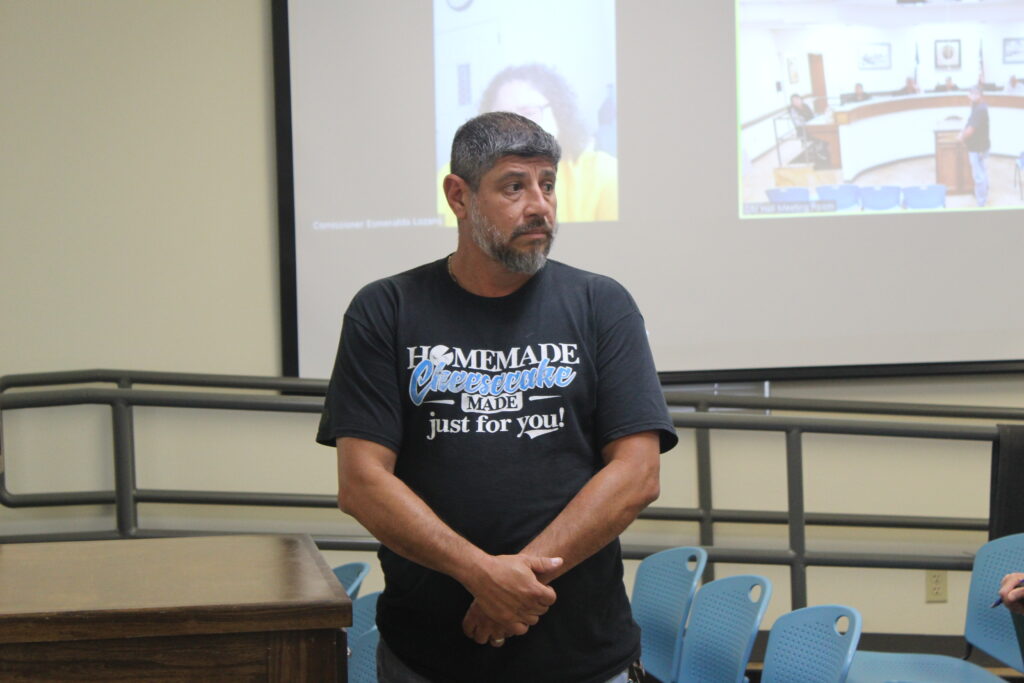 Last we'll be highlighting on was City water and wastewater facilities. George Quilantan with Inframark shares a slideshow presentation on a second Clarifier that is up and running, and maintenance is done including some painting of equipment. Quilantan explains because they are dealing with many many gallons of water every single day, it's imperative that the equipment is installed properly and coated properly to ensure a long-lasting life-span. Quilantan shares that 26832 Palomino Dr., 420 Pine Ave., 708 Kiester Ln., 27765 Bixby Rd., 520 Main St., and 1609 Main St. all received flushings in the month of March.