Abel Gonzalez Mencio Shows His Great Talent at 2023 TSFA Expo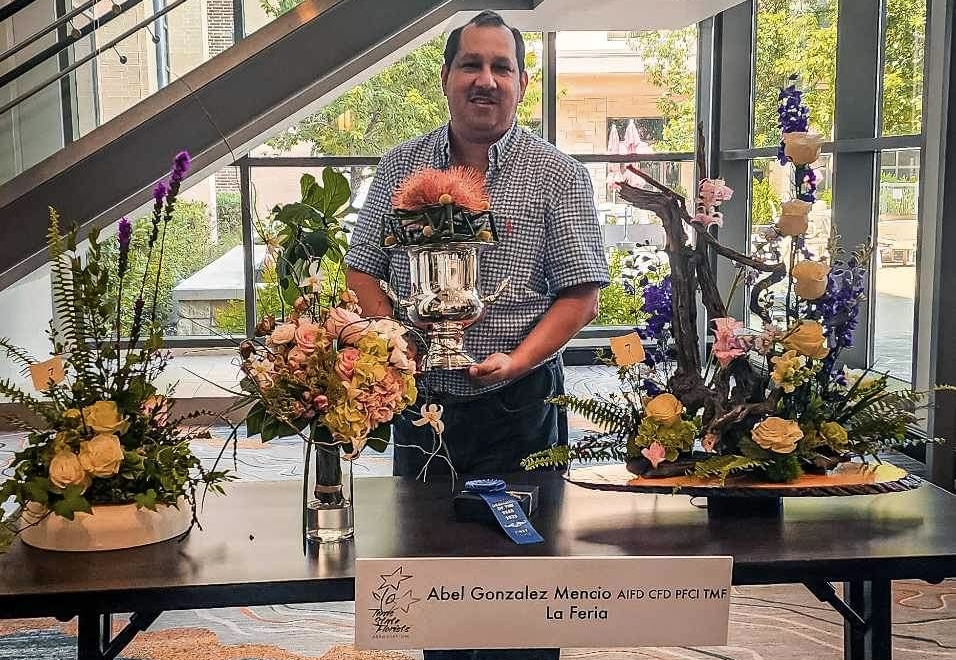 Emilio Flores
LFN
La Feria, TX – Abel Gonzalez Mencio, a talented local resident and owner of Casa Granada Floral in La Feria, Texas, has emerged triumphant as the 2023 Texas State Florists Association (TSFA) Designer of the Year and Star of Texas. This prestigious recognition was bestowed upon him at the highly anticipated TSFA Floral Expo, themed "Emersion," held from June 23-25 in Georgetown, Texas.

The TSFA Designer of the Year competition showcased the exceptional skills of eleven top floral designers from Texas and Arizona. The participants vied for the coveted title by completing three intricate floral designs, each demonstrating their creativity and expertise. The competition challenged designers to craft innovative pieces while incorporating various floral and plant materials, Oasis Midnight design foam, and environmentally friendly containers, aligning with the current trend of sustainability.

In the first round, designers were tasked with creating a vegetative design, showcasing their ability to skillfully arrange flowers and plants within the given constraints. The second category required participants to design a prop inspired by this year's theme, "From Bud to Bloom," using exclusively fresh floral products within a designated time limit.

The third and final round introduced a surprise package, allowing the designers to exhibit their skills by crafting a trendy bridal bouquet with an armature structure. Each round imposed strict time restrictions, ranging from 30 minutes to an hour, and adherence to the complex rules was closely monitored.

The Sylvia Cup Competition, held during the annual Society of American Florists convention, is the national championship event set to take place this summer in Scottsdale, Arizona. The winner of the Texas Cup Competition wins a beautiful sterling cup, a $1000 cash prize, and $1000 towards attending the prestigious Sylvia Cup Competition and national championship. is recognized as a Star of Texas with a leaf crystal keepsake star.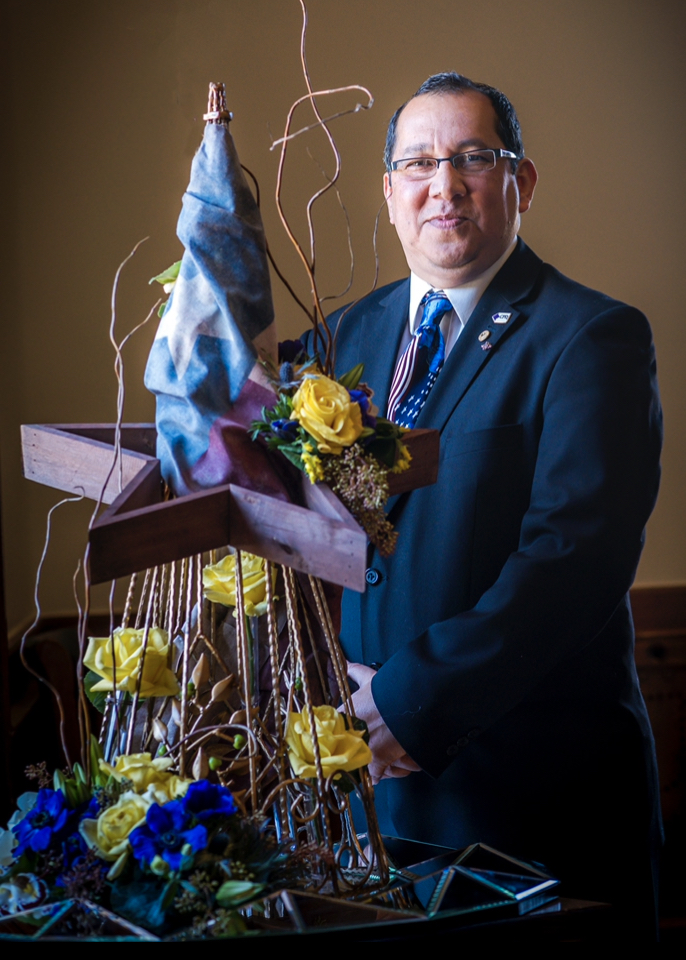 Congratulation Abel in your remarkable work at the TSFA Designer Expo. Abel previously, showcased his skills in 2018 and 2019, achieving the runner-up position on both occasions. In 2019, he also participated in the neighboring Louisiana State Floral Association Contest, where he was crowned the LSFA Designer of the Year, further solidifying his reputation as a distinguished florist.

Residing in La Feria, Abel Gonzalez Mencio is not only a proud local resident but also a visionary floral designer.

La Feria residents can take pride in Abel's exceptional achievements, as he not only brings recognition to the town but also serves as an inspiration to aspiring florists and artists. His remarkable talents and success in the TSFA Designer of the Year competition showcase the boundless creativity and skill that thrive within the local community.