Texas Farm Bureau
Farm From School Program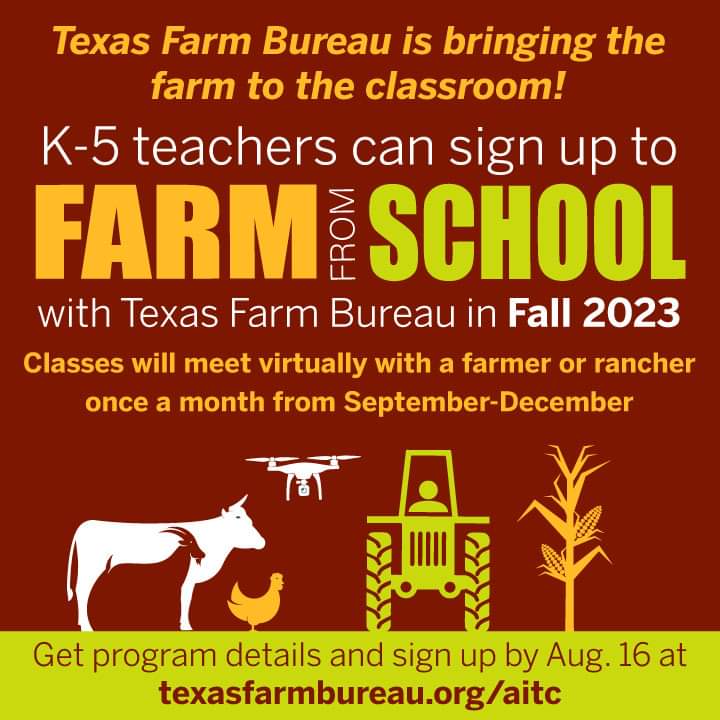 The Texas Farm Bureau posted recently that registration is now open for their Fall program:
Sign up is now open for Farm From School – Fall 2023! This popular program is open to K-5 public, private, or homeschool classes in Texas.

It's a virtual opportunity for students to engage with farmers and ranchers to learn more about agriculture. And it connects to grade-level concepts! Classes will meet virtually with a farmer or rancher once a month from September-December.

Sign up by Aug. 16: https://txfb.us/ffsregister23
Get the full program details: http://txfb.us/farmfromschool