Knapp Medical Center In Weslaco Achieves 5 Stars In Medicare Ratings
Updated: September 15, 2023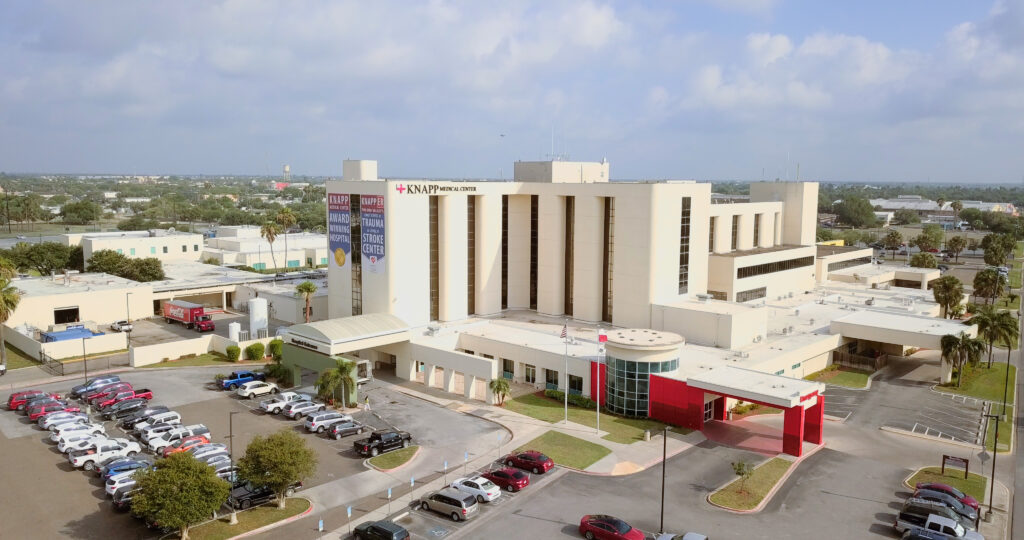 WESLACO – Knapp Medical Center in Weslaco, a member of the Prime Healthcare Foundation, is the only hospital in the Rio Grande Valley to receive a 5-star rating in the latest hospital ratings report from the U.S. Centers for Medicare and Medicaid Services (CMS).

The 5-star rating is the highest possible rating (on a scale of one to five) — and reflects exceptional quality care being provided to Valley patients by physicians, nurses, and other healthcare professionals at Knapp Medical Center.

The overall star rating for the CMS ratings is determined by how well a hospital performs across different areas of quality — such as treating heart attacks and pneumonia, readmission rates, and safety of care.
Rene Lopez, Chief Executive Officer at Knapp Medical Center, said Knapp's 5-star rating is a testament to the work of employees and physicians — who are dedicated to providing the highest-quality healthcare to residents of the Valley, every patient, every time.

"The 5-star rating Knapp Medical Center has received from CMS indicates the level of commitment our employees have in ensuring our patients receive the best healthcare experience possible," Mr. Lopez said.
"By treating each one of our patients with personalized attention and specialized care, our clinical and non-clinical staff prove each and every day that we are here to care for our community and that we are prepared to meet their healthcare needs," Mr. Lopez added.

Nation-wide, out of 3,076 hospitals, only 483 hospitals achieved the highest rating in the federal government's "Overall Hospital Quality Star Ratings". This places Knapp Medical Center among the top 16% of hospitals in the nation.

In fact, Knapp was one of only two facilities in all of South Texas – including San Antonio — to receive the 5-star rating.
The hospital star ratings are available to the public on the "Hospital Compare" website (https://www.medicare.gov/care-compare/?redirect=true&providerType=Hospital).
For more information on award-winning patient care in the Rio Grande Valley, please visit www.KnappMed.org.