Dr. Lightner Named Physician of the Year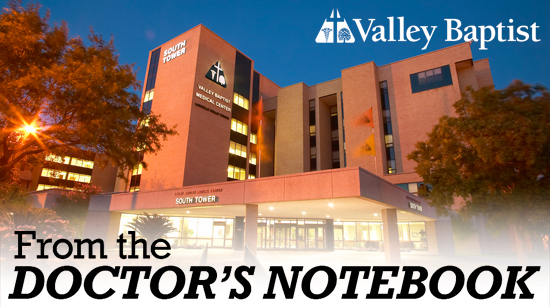 HARLINGEN – Dr. Teresa Lightner, Emergency Physician at Valley Baptist Medical Center-Harlingen, has been named the 2012 Physician of the Year for Valley Baptist Medical Center-Harlingen.
Dr. Lighner is known for being a "team player", for her dedication to the practice of medicine in the Valley, and for an excellent bedside manner with patients, according to Valley Baptist employees who participated in balloting to select the annual "Physician of the Year."
"Being a good listener and spending time with patients is crucial, especially when the prognosis is not good," Valley Baptist employees stated in nominating Dr. Lightner for the award. "When a child was brought into the ED due to critical internal injuries, Dr. Lightner provided compassionate and caring medicine … she kept the distraught family updated on a regular basis with care and compassion."
Dr. Lightner has worked at Valley Baptist, which is a Lead Level III Trauma Center for the Valley, since 2007. She has served as a member of the Valley Baptist Health System board and as a member of the hospital's Institutional Review Board.
Dr. Lightner previously served as an internal medicine physician at the Valley Diagnostic Clinic in Harlingen, and as an Associate Professor for the University of Texas Health Science Center-San Antonio, which operates the Regional Academic Health Center (RAHC) across the street from Valley Baptist. She also previously served as chair of the Lower Rio Grande Valley Diabetes Task Force.
In addition, Dr. Lightner previously worked as an internal medicine physician at South Texas Hospital in Harlingen, where she served as chair for the Texas Tuberculosis Coalition. After first coming to the Valley in 1992, Dr. Lightner was a physician at Su Clinica Familiar in Harlingen and Raymondville.
Dr. Lightner, who is board-certified in internal medicine, completed a residency in internal medicine at the University of Iowa. She completed medical school at Indiana University School of Medicine and her undergraduate degree at Purdue University in Indiana.
Dr. Lightner is married to John Lightner, PhD, and they have two daughters, one at Georgetown Law School and one at Texas A&M University.