Harlingen Neurologist Dr. Hassan invited to present research findings on stroke at world-class conference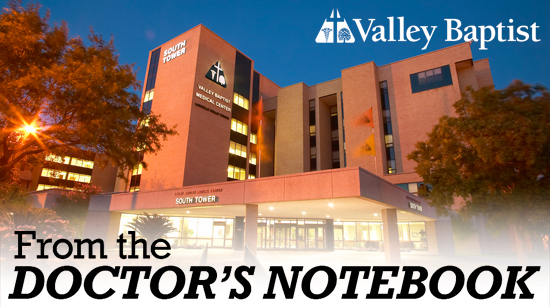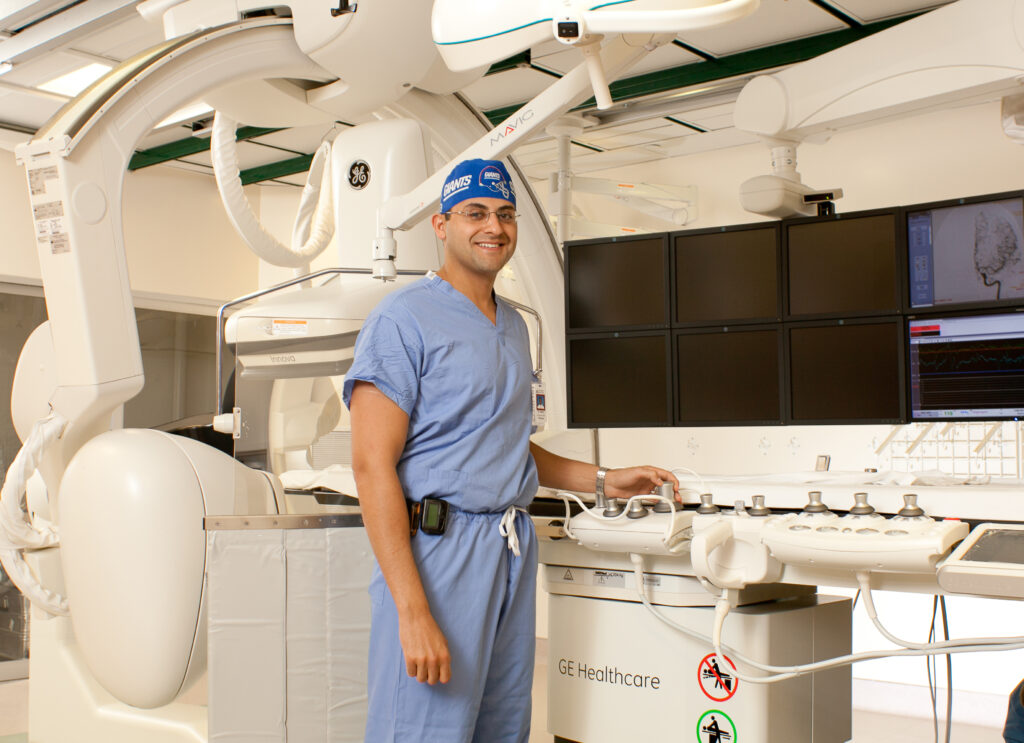 HARLINGEN – Dr. Ameer Hassan, the Valley's first specially-trained Endovascular Neurologist, has published research on stroke treatment that will be shown to doctors and other health care professionals from 105 countries from across the world during an international conference in Dallas in November.
Dr. Hassan's research was recently accepted as being in the top 10 percent of research in the nation by the American Heart Association.
Dr. Hassan's research involves interventional stroke treatments, which have given Valley patients a longer time window in which to survive strokes or "brain attacks." The procedures help to clear blockages in the blood vessels leading to a patient's brain — allowing blood and oxygen to once again reach the brain. In many cases, this can help save the patient's life and prevent or minimize disabilities from the stroke.
The interventional stroke procedures are performed in a specially-equipped biplane lab / neurovascular angiography suite at Valley Baptist Medical Center in Harlingen. During the procedure, medications to reverse a stroke are administered through catheters (thin tubes) — directly to arteries supplying blood to a patient's brain. In other cases, Dr. Hassan inserts tiny medical devices through the catheter to clear blockages in the blood vessels.
In his research paper, Dr. Hassan concluded that many patients undergoing interventional stroke procedures should be allowed to continue breathing on their own during the procedure. This means that these patients don't necessarily need to have a tube placed down their windpipe and be placed on a ventilator, which can cause complications.
"Endovascular revascularization among aphasic, acute ischemic stroke patients should be attempted without intubation, in an effort to reduce intra-procedural complications, such as intra-cerebral hemorrhages and death," Dr. Hassan stated.
Dr. Hassan's research on treatment of stroke was previously featured during an International Stroke Conference in Hawaii this past February. In addition, Dr. Hassan serves as the lead investigator for research that is continuing at Valley Baptist-Harlingen on the use of an anti-platelet drug, Cilostazol, in the prevention of stroke.
Dr. Hassan, who serves as Clinical Director of Endovascular Surgical Neuroradiology and Neurocritical Care and Clinical Neuroscience Research at Valley Baptist, said his goals include bringing top-level research in stroke treatment and prevention to the Valley. Dr. Hassan has authored or co-authored more than 40 articles in national medical journals.
For more information about prevention and treatment for stroke, consult your physician and visit www.ValleyBaptist.net.