Conference Hosted by Valley Baptist; Hospital Also Has Response Team to Help Abuse Victims with Medical Care
Updated: October 24, 2014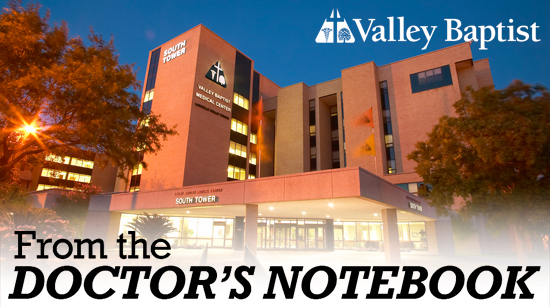 SOUTH  PADRE  ISLAND – A Rio Grande Valley Seminar in Forensic Sciences — which will be held Nov. 5-7 at the Isla Grand Beach Resort, 500 Padre Boulevard on South Padre Island — will provide continuing education credits for nurses, social workers, physicians, law enforcement officers, attorneys, judges, licensed professional counselors, and licensed marriage and family therapists.
The conference will address child abuse prevention, intervention and investigation in the Valley – including human trafficking situations involving unaccompanied minors coming to the Valley from Central American countries.
Other topics for the conference will include a presentation on "The Predator Next Door … Empowering Children is the Key to Prevention," by Darlene Ellison, MS, a nationally-know children's advocate, motivational speaker and author from Dallas (who will speak on the second day of the conference, Thursday, Nov. 6 at 1 p.m.)
Also on Thursday, Nov. 6, there will be a presentation at 2 p.m. on screening for child abuse by Dr. Daniel Lindberg, Associate Professor of Emergency Medicine and Pediatrics at the University of Colorado School of Medicine; a talk at 8:15 a.m. on "Drug-facilitated Sexual Assault" by Lyndel Williams, training director for the Texas Association Against Sexual Assault; and a presentation on "How Sex Offenders Groom" at 3:30 p.m. by Jim Tanner, Ph. D. of Colorado, who is nationally known for his work in computer forensics.
On the final day of the conference, Friday, Nov. 7, Dr. Nancy Kellogg of UT Health Science Center-San Antonio, will speak at 9:15 a.m. on "Disclosure of Sexual Abuse," followed by a talk at 10:30 a.m. by an award-winning economist, Ray Perryman, Ph. D. of Waco, on the "Economic Costs of Child Abuse."
The seminar is sponsored by Valley Baptist Health System, the Blue Sunday child abuse prevention program, and the Child Abuse Education Program of South Texas.  For more information, as well as registration and fees, please call Stephanie Hamby at (956) 389-1721, or visit http://www.RegOnline.com/11thAnnuallForensicSciencesSeminar