New Heart Surgeon Addresses Heart Disease in Seniors
Updated: November 21, 2014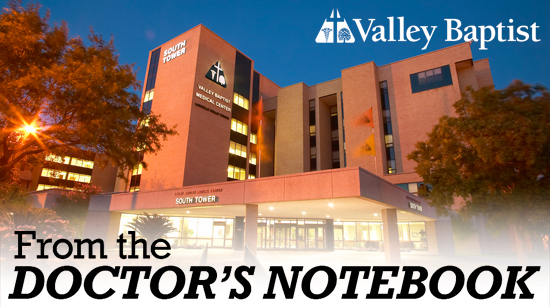 HARLINGEN – Heart disease, a very common problem that commonly affects seniors, was addressed recently by a new heart surgeon who recently came to the Valley after working at the renowned Cleveland Clinic in Ohio.
Dr. Daniel De Oliveira, Cardiothoracic Surgeon, spoke on the topic as part of a popular "Dessert with a Doctor" talk series on health care issues at Valley Baptist Medical Center in Harlingen. Dr. De Oliveira, who is originally from Brazil, has worked for the past two years as a Cardiothoracic Surgeon on the Clinical Associate Staff at The Cleveland Clinic in Ohio, prior to relocating to the Valley. He is board certified by the American Board of Thoracic Surgery and the American Board of Surgery.
Dr. De Oliveira said that a high-fat, high-cholesterol diet in the Valley – as elsewhere across the country – has contributed to high rates of heart disease in South Texas and across the United States.
In Harlingen, about 1,000 patients receive cardiac catheterization procedures every year at Valley Baptist Medical Center. In addition, about 150 open heart surgeries are performed at Valley Baptist every year.
According to the Centers for Disease Control (CDC):
Heart disease is the leading cause of death for both men and women in the United States, killing 307,225 men and 292,188 women in 2009 – and accounting for one in every four deaths in men.
Almost two-thirds (64%) of women who die suddenly of coronary heart disease and half of the men who died suddenly of coronary artery disease have no previous symptoms.
Even if you have no symptoms, you may still be at risk for heart disease.
For more information on heart disease and its treatment and prevention, consult your physician and visit www.ValleyBaptist.net.