Henry L. Buchman, A Real Hero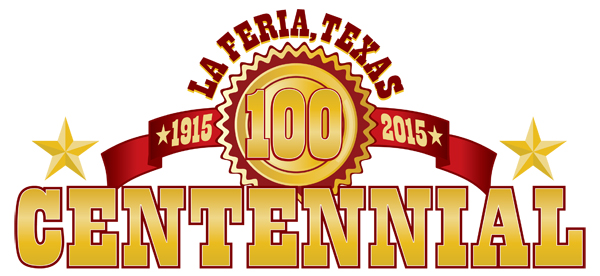 The city of La Feria is celebrating its 100th year anniversary and to commemorate the occasion we are digging deep into our archives each week to bring you images and stories from La Feria's colorful past.
| | |
| --- | --- |
| | The following story is a chapter from a manuscript entitled The Bicentennial History of La Feria, Texas written by Eddie Gathings McNail in 1975. Throughout the coming year we'll be reprinting sections of her research into the history of La Feria as the city celebrates its 100 year anniversary. |
A plainly marked grave in the La Feria Cemetery northwest of town bears the following inscription: La Feria Volunteer Fireman, Henry L. Buchman, 1899-1932. The story behind these words is that Henry L. Buchman gave his life for his town and that he deserves to be remembered as a hero – not a hero of a battlefield of war, but a hero of the La Feria Volunteer Fire Department.
The Bible states, "Greater love hath no man than he lay down his life for a friend."
Buchman, 33, Marshal of the La Feria Volunteer Fire Department, answered a call for a fire one mile east of La Feria at Williams Service Station on old Highway 83 at 4:30 a.m. on a fateful Thursday in April, 1932. He went inside to extinguish the flames after the fire outside had been controlled.
After the fire was out, he drove his car home to his house on 213 East Magnolia where Mrs. Louise Waldorf now resides, and, as he stepped out of the car, fell unconscious. Gale Beem, his brother-in-law, and J.R. Raimond applied artificial respiration but to no avail.
Buchman died at 6:00 a.m. Thursday, April 7, 1932, from monoxide gas poisoning.
The gas also affected several other members of the fire department.
Rev. C.W. Rylander conducted services for him at the Methodist Church on Saturday morning, April 8, 1932. He was survived by his wife, Mrs. Minnie Buchman and his parents, Mr. and Mrs. H.L. Buchman of La Feria.
Sleep on, our hero, sleep on in peace,
For there are those of us in La Feria,
From the oldest of the citizens to the least
Who honor your memory though you are long deceased.
Proverbs 25:11 – "A word fitly spoken is like apples of gold in pictures of silver."
---
Do YOU have any photos, books, or stories that might help us piece together La Feria's storied history? If so please email us or call our office at 956-797-9920 and let us know!