Mr. W. P. (Billy) Allen, A Most Remarkable Man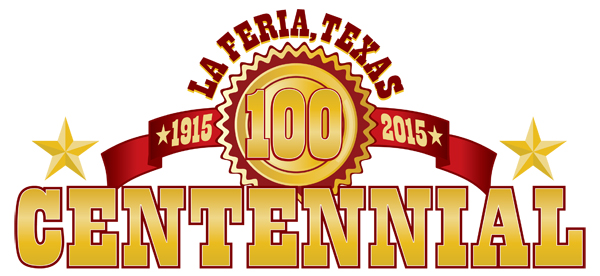 The city of La Feria is celebrating its 100th year anniversary and to commemorate the occasion we are digging deep into our archives each week to bring you images and stories from La Feria's colorful past.
| | |
| --- | --- |
| | The following story is a chapter from a manuscript entitled The Bicentennial History of La Feria, Texas written by Eddie Gathings McNail in 1975. Throughout the coming year we'll be reprinting sections of her research into the history of La Feria as the city celebrates its 100 year anniversary. |
Mr. Billy Allen came to San Benito in 1911 and worked for the Stanley Dodds Construction Company as superintendent, installing new equipment at the Sugar Mill which was under the management of Sam Robertson and which is now the Central Power and Light Plant. Sam Robertson was president of the San Benito and Rio Grande Valley Railroad and felt that the Latin families in outlying regions should be moved into populated centers where they could be watched. This was the beginning of trouble with Mexican bandits.
Mrs. Allen fed and housed thirty men during this time for protection. There were soldiers from Fort Brown at Brownsville who were stationed around the Sugar Mill and the house.
Another incident occurred on September 1, 1915, when Stanley S. Dodd, a prominent San Benito pioneer, and Mr. Smith with Jesus Esparza and Ventura Rodriguez were working on the Los Fresnos Canal Company near San Benito, Texas. Twenty-five bandits appeared and took the men prisoners. They robbed the Americans and set fire to the buildings. Then they marched them down the road and imprisoned a Mr. Donaldson whom they met driving up in a wagon. The bandits shot and killed both Smith and Donaldson.
Since Stanley Dodd had befriended a wounded villesta, one of Pancho Villa's bandits, only a few months before, he was spared.
Allen installed and operated the General Valley Gin Company at Brownsville from 1913 to 1914. Late in 1914 he was sent to Sour Lake, Texas, to install five steam units for the Gulf Refining Company.
Moving from one place to the other in the Valley, he installed new equipment at the Donna Sugar Mill and operated it until 1916.
Sugar cane was an important crop in the Valley. Installing equipment at the McAllen City Ice Company was his next project.
The Donna Irrigation District employed him to build the River Pumping Plant and to install the necessary engines and pumps.
His next and last move was to La Feria where he worked for the La Feria Water Control and Improvement District for the longest time of any employee – just forty one years. He installed two engines and pumps after removing the old steam equipment at the river, constructed the building to house the works, and at the same time was construction superintendent in charge of building a syphon under the Arroyo Colorado. He operated the second lift pumping plant from 1923 to 1926. This type of work continued until he retired in 1960.
Mr. Allen was a resourceful, indefatigable, courageous man who looked to the future. No task was too small for him to perform and no task was too large. He was humble in his service to man and God.
Perhaps the secret of his success was that he never raised his voice to anyone.
---
Do YOU have any photos, books, or stories that might help us piece together La Feria's storied history? If so please email us or call our office at 956-797-9920 and let us know!