Martin Milner
Updated: February 8, 2016

An Inspiration
Martin Milner was an inspiration to all law enforcement. He stood as an icon representing the ideal police professional. He was truly an inspiration to men and women who pursue a career in law enforcement. He inspired me to become a police officer. He was a true role model. I remember hurrying up to finish my after school chores just to watch the TV show Adam 12.
Adam 12 was a series which aired from 1968 to 1975. Actor Pete Malloy who passed away this year. He was 83 years old. He is long gone but will never be forgotten for his role as a police officer working the beat in a squad car. An early episode detailed the aftermath of an officer involved in a shooting and the emotional effect on the officers involved. He portrayed the unique bond between partners, a relationship that went far beyond the beat and friendship.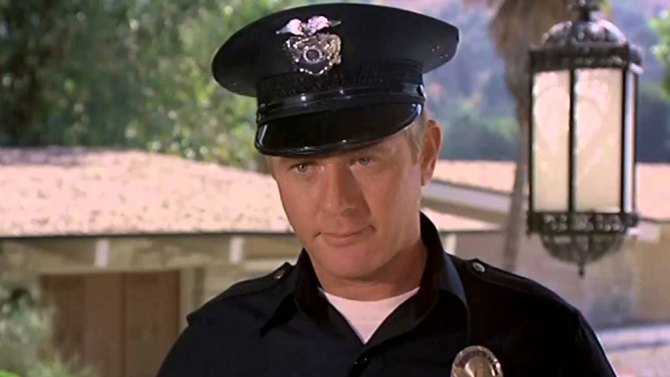 It was a realistic on-screen portrayal that grew out of Officer Milner and his partner. A close friendship off-screen as well. This is true law enforcement today, brothers in blue.
The TV show Adam 12 is an example of today's real police work. Answering calls for service, routine traffic stops. Like the TV show, in real life it allows the public to see police offiers as human beings. We are held to the highest standards of professionalism in law enforcement. We will serve, protect and lay our lives on the thin blue line.
Donato Garcia, Chief of Police
La Feria Police Department
956-797-3121