Harlingen Medical Center Marks 14th Anniversary of Caring for the Community
Updated: October 28, 2016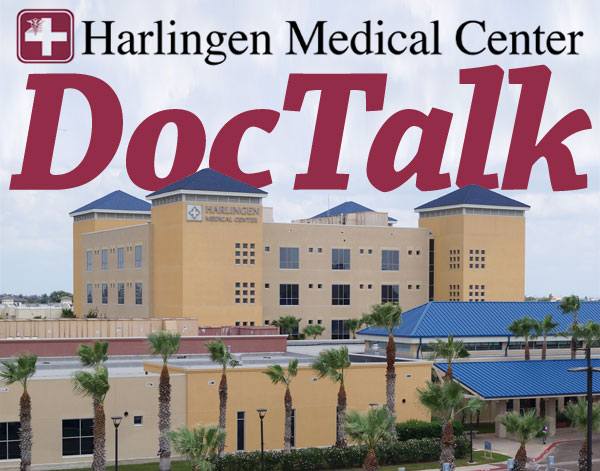 HARLINGEN – Do you know someone who has trouble walking, or going up steps, without pain? One Rio Grande Valley woman said all she wanted was for the pain in her knee to go away – so she could get back to a 'normal' life.
"And, thank goodness, that's exactly what happened after I had knee replacement surgery at Harlingen Medical Center," the patient said. "I'm now enjoying life, with no pain — and I get to run around with my little grand-babies."
This woman was one of many patients who have experienced a superior level of health care since "discovering" Harlingen Medical Center, a relatively-new but already nationally-recognized hospital right off the Expressway (at the Ed Carey or Paso Real
exits). During the month of October, Harlingen Medical Center is celebrating its 14th anniversary of providing critical healthcare services to the people of the Valley.
Harlingen Medical Center has been setting the bar high for healthcare in the Valley by consistently scoring high for patient satisfaction and patient safety, and winning numerous awards for caring for orthopedic patients, heart patients, and women coming to the hospital to have a baby, among others. The hospital operates under a concept of "patient-focused care", which always places the patient first.
Harlingen Medical Center was recently recognized by a national publication, U.S. News & World Report, as a high-performing hospital in knee replacement surgery (in the magazine's 2016-2017 "Best Hospitals" listings).
"This rating for knee replacement reflects our commitment to maintain the highest level of care — and to create a superior overall experience for our patients and their families," said Brenda Ivory, President and Chief Executive Officer at Harlingen Medical Center.
Knee replacement surgery can, in many cases, help patients with arthritis and other conditions to be able to walk again without pain. Dr. Jose Cobos, an orthopedic surgeon, said patients who have severe knee pain due to damage (or arthritis) to the knee joint, and whose activities and function are limited because of that pain, may be candidates for knee replacement surgery.
For more information on knee replacement surgery and other healthcare services at Harlingen Medical Center, please visit www.HarlingenMedicalCenter.com.