Grady Jo Oates Ball
December 19, 1929 – December 13, 2016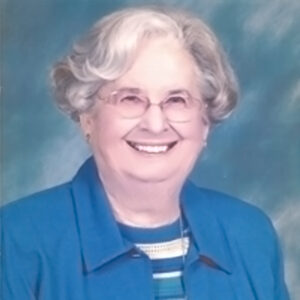 Grady Jo Oates Ball, 86, lifelong resident of La Feria, passed into the hands of our Lord after a lengthy illness on December 13, 2016 in La Feria, TX. She was born on December 19, 1929 in Harlingen, TX to Joe William and Grace Oates.
She is preceded in death by her husband L. Neale Ball and brother Carl Oates. Grady is survived by sister in law Julia Ball of Dallas, TX; sister Stella Cates (Don); daughters Susan Ball and Sandra Vaughn (Gerald); son Lawrence Neale Ball Jr. (Dale); numerous nephews, nieces, grand nephews and nieces.
Grady was actively involved in the South Texas DAR and served as Reagent. She also was an active member of Sorosis and Rio Grande Valley Federation of women's club.
Visitation was held in the Rudy Garza Funeral Home Chapel of Palms, La Feria, TX on Friday, December 16, 2016 from 6:00 pm- 9:00pm. A funeral service was held at 10:00am Saturday, December 17, 2016 at First Baptist Church, La, Feria, TX with interment to follow at La Feria Cemetery, La Feria, TX. In lieu of flowers, memorial contributions can be made to The Music Fund First Baptist Church, La Feria, TX.