Glynda E. Matthews
August 16, 1929 – December 19, 2019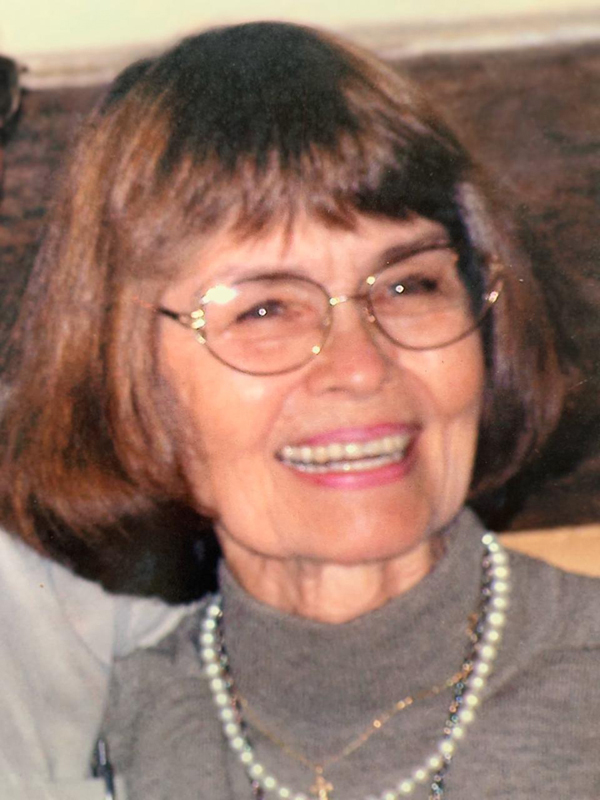 Glynda E. Matthews, 90, passed away peacefully Thursday, December 19, 2019, at her home in Three Rivers, lovingly surrounded by her family.
Glynda was born August 16, 1929 in Harlingen, Texas, to Norman Ellis and Ruby Ellis. She married Moore Matthews in Manhattan, Kansas, in 1952 and they resided in Three Rivers since 1994. She was a housewife in recent years and member of the First United Methodist Church in George West. Glynda was actively involved with the Brush Country Cattlewomen, Colonial Dames of America, various local bridge groups, the PEO Sisterhood and the Order of the Eastern Star. In earlier years, she also was an accomplished business woman having served in various financial roles with local businesses until finally she was appointed as Secretary/Treasurer of the Board of Directors of, what was then, Tropical Savings and Loan.
She was preceded in death by her father, Norman Ellis; her mother, Ruby Ellis; and a brother, Johnny Englerth.
Survivors include her husband of 67 years, Moore Matthews Jr. of Three Rivers; three sons, Moore (Debby) Matthews III of Fort Worth, Texas, Dan R. (Becky) Matthews of Costa Rica and David (Kay) Matthews of Salado; 11 grandchildren; 17 great-grandchildren; and a brother, Carl (Cynthia) Englerth of New Braunfels.
Visitation will be held from 8 to 9 a.m. Thursday, December 26, at the First United Methodist Church in George West followed by the funeral service at 9 o'clock with Rev. John Cochran officiating.
Interment will be at 3:30 p.m. that afternoon at Restlawn Memorial Park in La Feria, Texas, with Pastor Fred Perez of La Feria Methodist Church officiating.
Pallbearers will be her grandsons, Matt Matthews, Danny Matthews, Jeff Matthews, David Matthews, Carl Shepard, Brian Shepard, Mike Bianchi, Adam Mitchell, Chris Bahnmiller and Buddy Tautenhahn.
The family is most grateful for the heartfelt care given in the last few months by Minnie Cuevas, Gloria Carbajal and Olga Cantu.
In lieu of flowers, the family requests donations be made to the Alzheimer's Association.