Texas could do more to create living shorelines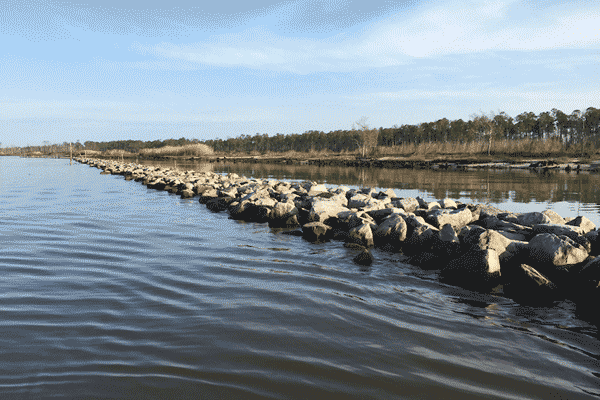 by ROZ BROWN
Texas News Service
AUSTIN, Texas — As another hurricane season approaches, many coastal communities could benefit from more natural infrastructure, or living shorelines.

A new report says red tape can be an issue and states such as Texas could be doing more to change that.

The National Wildlife Federation research highlights strategies that states are using to ease the often lengthy and expensive permitting processes, and put living shorelines on equal footing with permits for concrete seawalls or bulkheads.

Amanda Fuller, deputy director of Gulf of Mexico Restoration for the National Wildlife Federation, says climate driven stressors and rising sea levels threaten more people and wildlife each year.

"It seems like the last several hurricane seasons have been particularly impactful to the Gulf Coast and parts of the Atlantic Coast, so people are hungry for ways to implement shoreline stabilization and protection projects," she states.

Living shorelines use plants, sand, rocks and other natural materials for bank stabilization, to fight erosion and preserve habitat.

The National Wildlife Federation project evaluated the permitting process in 18 states and based its recommendations on both regulatory and non-regulatory approaches to creating living shorelines.

Fuller says the suggestions include educating communities and landowners, and making sure engineers and marine contractors understand what a living shoreline is — and that it's just as viable, and often preferable, to hard infrastructure in some areas.

Fuller adds that Texas could greatly benefit from such projects.

"And there's some low-hanging fruit that the state could be doing — defining what is a living shoreline, having parameters around what that is — so that then, you can go in and establish a preference for living shorelines over hard approaches like bulkheads and seawalls," she states.

The report says states could be offering incentives for living shoreline solutions to be developed voluntarily.