Think outside the box when it comes to garden tool storage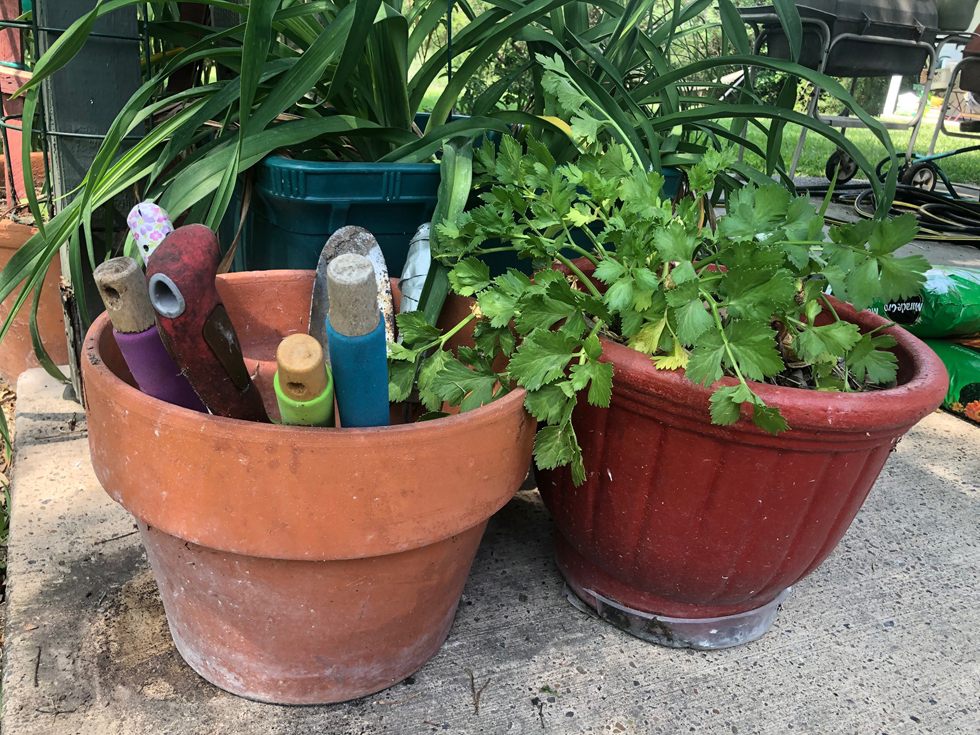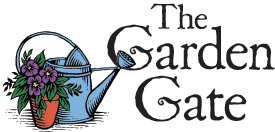 By ANN JOHNSTON
LFN
Most gardeners don't have a large space to store their tools, plus the tools are often tall, oddly shaped or bulky. The most common place to find garden tools is in the garage, the carport closet or a shed. But wherever you keep your garden tools, always return them to the same place each time to keep from misplacing them or wasting time searching for them.
Hints: Long-handled shovels, hoes and rakes can be dangerous if left propped up against the wall. Hardware stores have quite a lot of storage systems made for hanging items on a wall. Just trade out brooms and mops for your garden tools. Unfinished interior walls of sheds and closets can hold long-handled tools easily by fastening horizontal 2x4s to the wall studs. Large nails attached to the verticals studs can also hold tools of all sorts.
Suggestions: Put all your hand tools like hand trowels and spades in an empty flower pot to keep them corralled.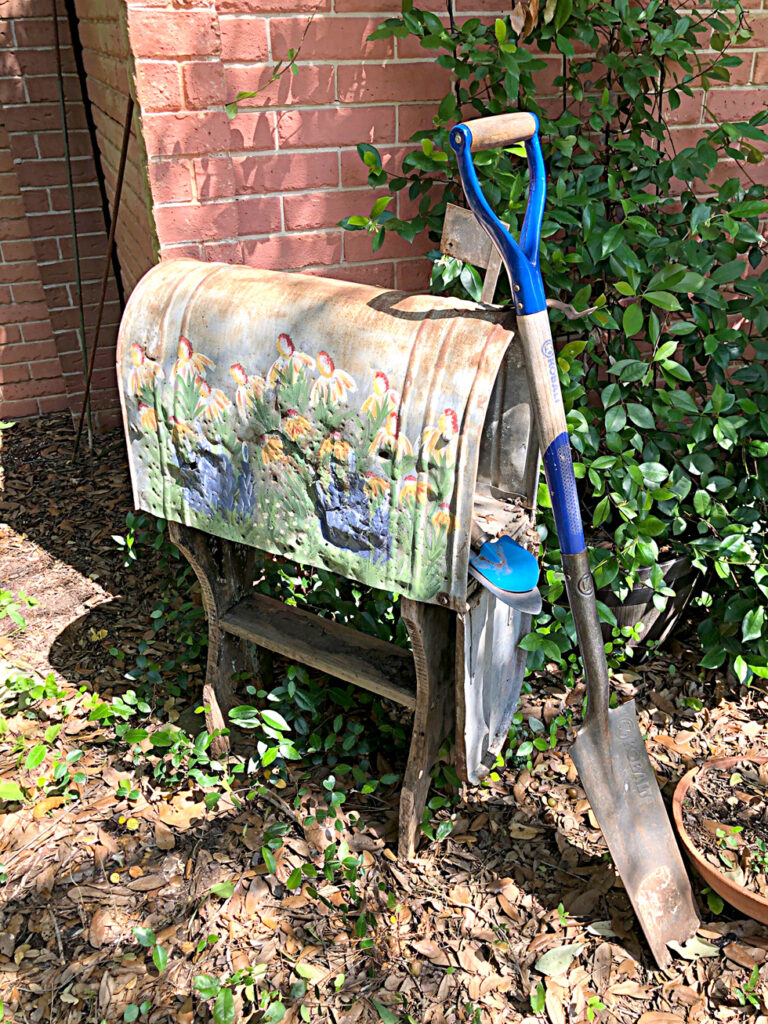 • Peg board on the back of a door can contain small objects like packages of hose washers. Nail wooden clothespins to the peg board to hold pairs of gloves.
• An old-fashioned metal mailbox on a post right next to your garden plot can keep scissors, trowels, gloves, seed packets, and other such items high and dry right where you need them.
• A hose pot with a special hole in the side through which to thread your garden hose, or just a large round clay pot, can safely keep your hose coiled up and out of the way.
• Some tools like tomato cages are hard to store. So just stack them up during the offseason in an out-of-the-way corner. Not clever, but it works.
• All these tools need to be cleaned off before storing them and some should be sharpened or oiled. In the Valley, these chores often have to be done during the hottest months of the year, so it's better to be in the shade when doing so.
Watch for: Browse magazines and catalogs for storage ideas, and troll the aisles in hardware stores, but think of using items for garden tools instead of household items or building tools.
Step through the Garden Gate for more gardening hints, suggestions, and things to look for next week.