Local Student Places 1st at STPGA Junior Tournament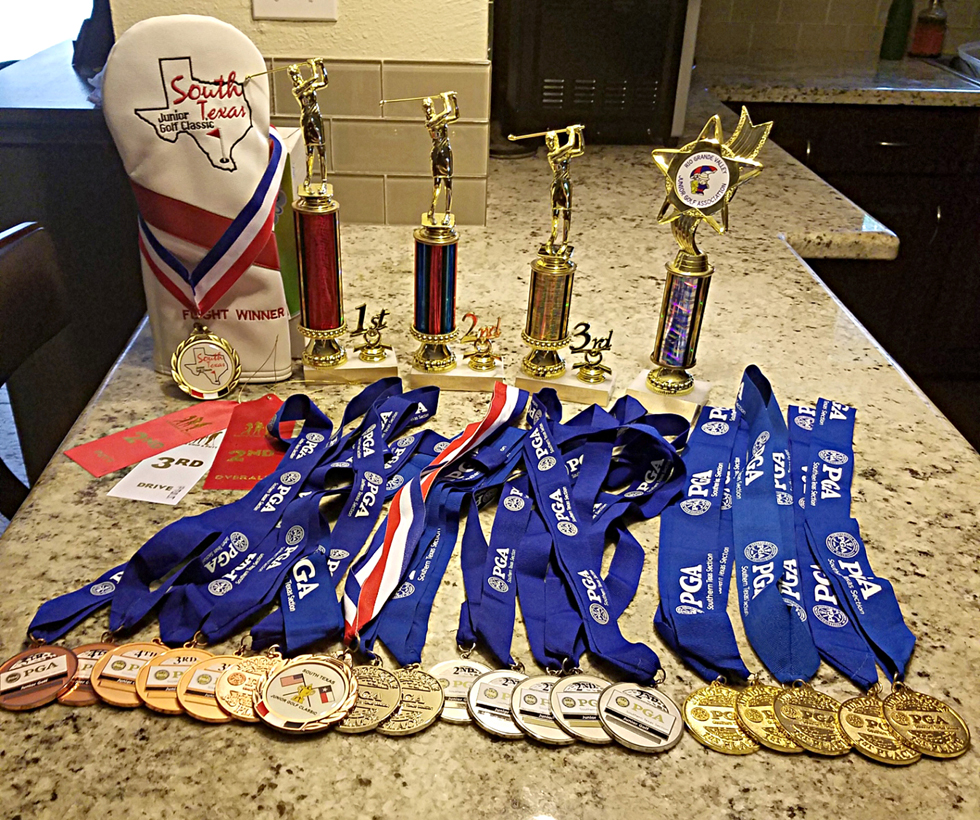 By Nelda Briones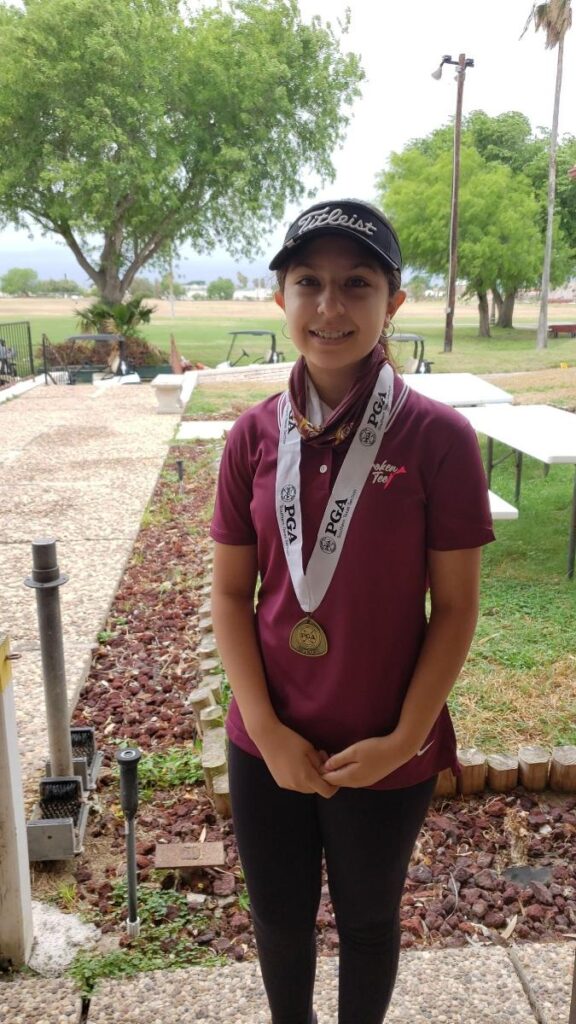 Local Jr. golfer Alliana Briones placed 1st at the local Spring STPGA Junior Tournament on Sunday March 28. The tournament was held at the Shary Municipal Golf course in Mission, Tx. The STPGA Junior Golf program is one of the four pillars of PGA Reach Southern Texas. Dating back to 1994 when the Foundation was created, the leaders of the Southern Texas PGA saw the need to go all in with junior golf and the next generation. Their program started as a clinic-based approach that saw PGA Members running STPGA approved clinics. Today, the STPGA administers six different junior golf programs and is part owner of a seventh. In total, they run over 400 junior golf tournaments with nearly 4,500 unique juniors ages 6-18.
Additionally, the program has numerous partnerships with national and regional organizations to help south Texas based juniors experience golf at the highest level in Texas as well as across the country. This includes programs like Drive, Chip and Putt, PGA Junior League, the Texas Golf Alliance, the Legends Junior Tour, and the Junior PGA Championship.
Alliana attends W. B. Green Jr. High in La Feria. She has been playing golf since the young age of 6 years old. Her father, grandfather and uncle are all avid golfers. Her uncle David Briones, who is the head golf coach in La Feria has been coaching her since a young age and practice has paid off with many medals and trophies. Over the years she has accumulated quite a few, including seven first-place finishes, 10 second place finishes, Seven third place finishes, two fourth place and one fifth place finish. She has also participated in more than 30 tournaments since she began playing.