Lions Show Promise at 7v7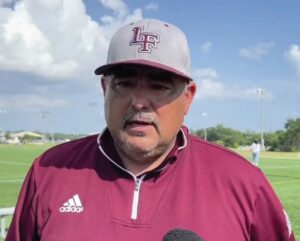 By KEVIN NARRO
La Feria News
COLLEGE STATION-The Lions made their fourth appearance at the state 7-on-7 tournament last month in College Station.

The Lions went in 2015,16, 19 and 2021.

While La Feria remains one of the savvy 7-on-7 teams in the Rio Grande Valley, there were a few questions on some positions and who would step in and fill the roster for the fall.

In the past the Lions used their athleticism and speed. At the state tournament they showed that once more. Aaron Trevino displayed posie in the pocket and connected with his wide outs.

Without a 7-on-7 season last year due to Covid-19, La Feria feels a year later they were able to take advantage of the 7-on-7 scene and use it as a building block for the fall.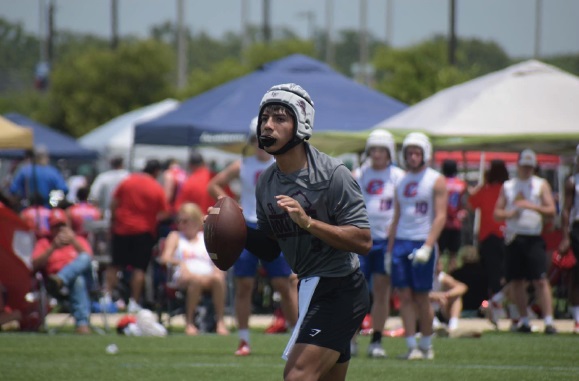 "I think 7-on-7 allows us to have a better connection," Trevino said after their state tournament. "Compared to the start of the 7-on-7 season, we did improve. We had some mishaps with the routes but this really helped with our routes and our offense."

"I think getting some of the younger guys some experience will help us. We have some freshmen and sophomores that haven't played that much at the varsity level. Getting them that experience will help. Playing 7-on-7 is hard in its own way having to play man to man on defense and less zone but I believe it will help in the long run.

Trevino showed some promise through the air with his younger brother Joaquin Trevino and Brandon Villueneva.
"Competing at the state tournament is fun and it has its challenges," Villueneva said. "We did pretty good coming up here. All the teams we played were really good competition and we battled. Our receiving core is going to be good. We have some young guys who are stepping up and they are doing as much as they can and giving them their 100 percent."