Dickerson, Trevino power Lions past Chiefs
Updated: September 24, 2021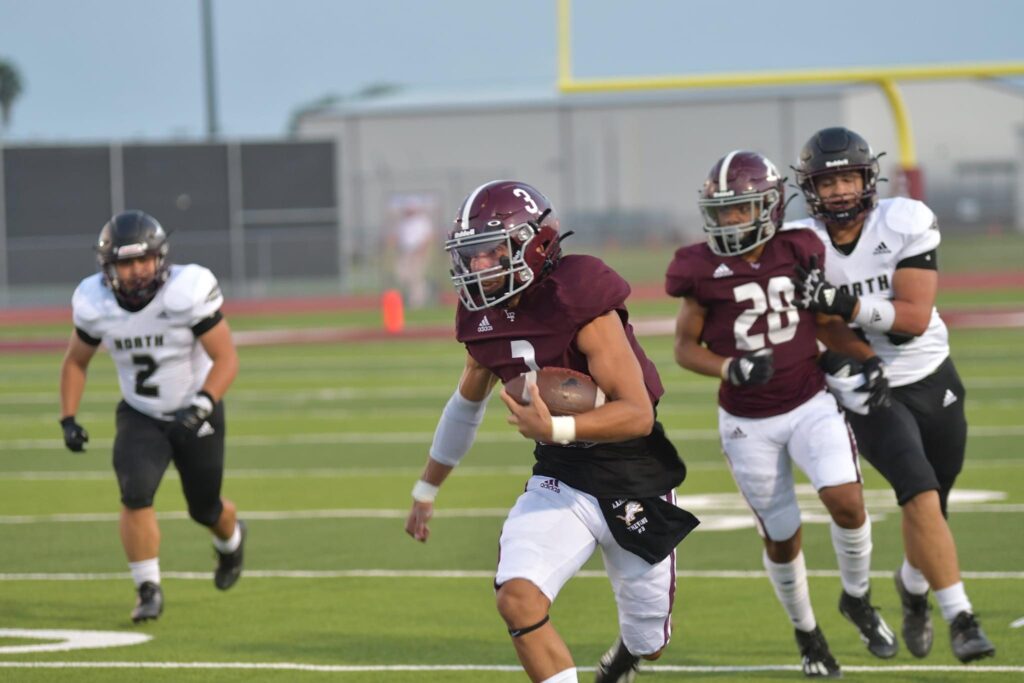 By KEVIN NARRO
La Feria News
LA FERIA-After their Week 2 contest against La Feria was cancelled due to COVID-19 concerns, the Lions took an unexpected bye week and showed no rust or signs of slowing down against Donna North.
The Lions offense picked up right where they left off, led by running back Zion Dickerson.
Dickerson led the ground attack with 139 yards on 20 carries and one touchdown en route to a 39-17 win over the Chiefs.
La Feria is now 2-0 on the year.
Along with Dickerson was senior QB Aaron Trevino. The senior was spot on with 139 yards and tossed threw scores while completing 15 of his 19 passes.
The offense rolled to a 19 point first quarter, Trevino threw two scores while Trevino ran for a touchdown. Trevino, like Dickerson, ran for over 100 yards.
Trevino ran loose for 103 yards on 13 carries with a 25 yard scamper, his longest of the night.
In the receiving game, Brandon Villanueva led the attack with six catches for 85 yards and three scores. Justin Rodriguez hauled in five catched for 69 yards and a touchdown.
Up next is a date with the Cherokes who have lost two of their last three games.