Former Coach Remembered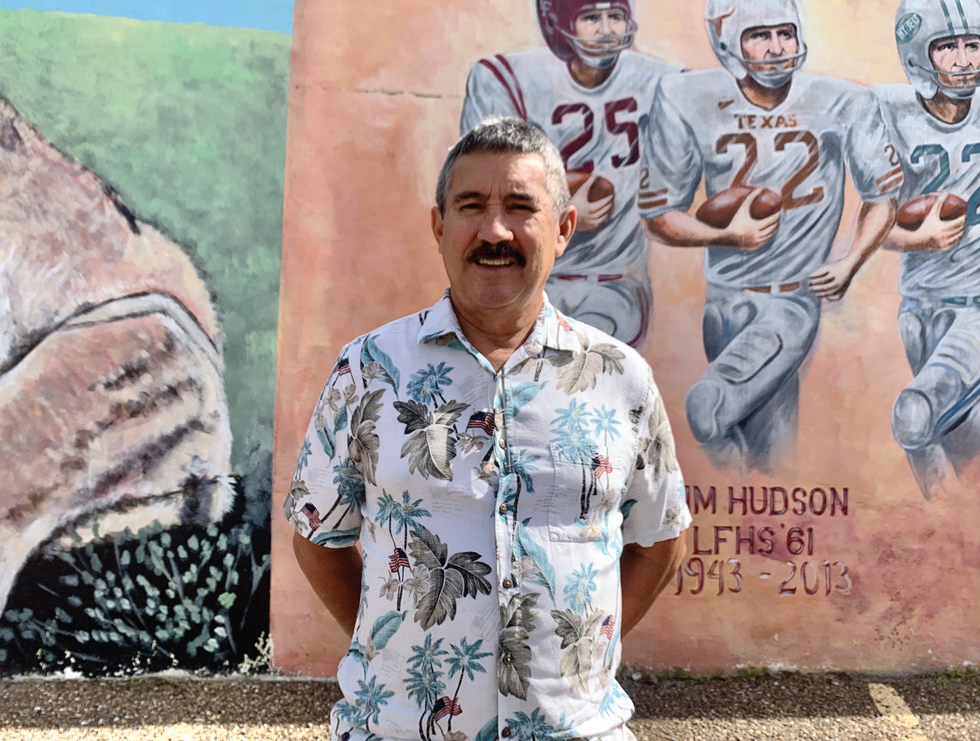 Billy Watson
Special to LFN

In the first week of July of last year, I met Coach V for breakfast at Los Amigos to write a story on him for his retirement. He was wearing a Hawaiian-styled button-up with palm trees and a few American flags on it and was on his second cup of coffee. I had gotten there at 9:01 a.m. planning to meet there at 9 a.m., but you can bet he was there early.

We talked about more than his retirement and how he felt about his new daily routine, which included his long morning walk. He asked about how I was doing, which at the time I was interning at the La Feria News and Rio Sports Live as a magazine writer.

We recalled some of the old days like my eighth grade football season – the only season I played football in my athletic career.

Then, this story stood out about the character he is and the purpose behind his grit and why he was the way he was. He told me a story about a kid in his P.E. class at WB Green Jr. High, typical kid with his shorts below his belt with his underwear showing. Coach V told him with the voice everyone knows, stern and saying for him to pick up his "darn"
pants. Coach V said he told the kid if he did not pick up his pants and fix his attitude, he would not amount to anything.

Well, Coach V recalled a few years ago heading into the Stripes store on Main Street by the railroad tracks. As he was entering, he saw a kid there asking to spare some change.

That was the same kid he got on in his P.E. class many, many years before.

Coach V asked what happened to him and reminded him of what he had told him back in that class. After a conversation with the kid and him recognizing who he was talking to, Coach V pulled out some money – it was
either $20 or $100, I can't remember – and handed it to the kid telling him he knows he might use it for drugs or alcohol, but that was his chance to do something right and make something of himself before it was too late, a second chance basically.

That's just a smidge of who and what Coach V was.

Of course, all the athletes that went through him can tell you all different sorts of things he said from good, funny, sometimes insulting like one of my favorites, "Can't catch a cold on a cold winter night," referring to when someone
dropped a ball during football practice. No one can count the number of district championships that man won on their hands. I know classes before mine – if I can remember, my class did it too – swept district titles in all the sports year-round. Coach V set the foundation for the athletes heading to high school, which subsequently has seen great success in all sports: football with its first outright district championship in 2016, basketball going back-to-back with district titles too, track and field continuing the usual tradition of winning district and the area meets, both boys and girls programs sending athletes to state, and many more. Go ask coach Salinas or coach Campos.

Coach V bled maroon and gold. I think the only time I did not see him not wear school colors was at church on Sundays. I think if it weren't for this pandemic, he still would have been coaching. He even told me he didn't want
to deal with a lot of the new changes with COVID-19 impacting everything.

I mean, how do you do virtual physical education?

Through everything, you can see God through Coach V. He brought out the best in his athletes and kept his faith too, even spreading it. I hope he is welcomed into heaven with open arms for all the wonderful things he was remembered for.

Some people wouldn't be who they are today without him, even if they weren't athletes or they didn't have him as a coach.

One last thing, Coach V. Field at Lions Stadium has a good ring to it.

Rest in peace to a coach, community idol, father, tio, and legend. A true All- American.
Billy Watson is a sports reporter for The Hutchinson News part of the USA TODAY NETWORK.