Brady's Grill Opening Soon
Updated: December 9, 2021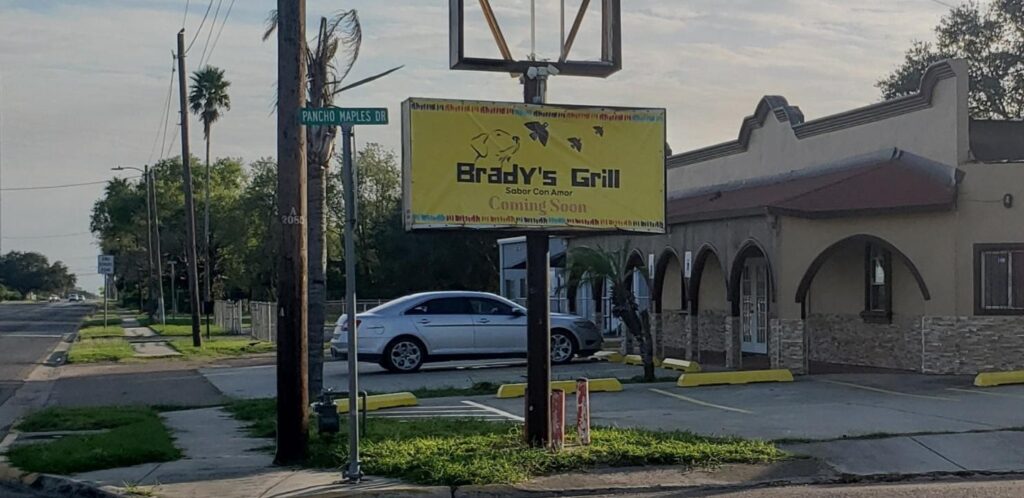 Emilio Flores
La Feria News
A new restaurant is being opened in La Feria, and everyone has their ears perked. La Feria News stopped by last week, to see what the word on the street was!

The owner's name is Ruby Leal, a young lady who has always dreamt of opening her own restaurant! People have been going by and asking what kind of food they're going to have and when they'll be opening. Leal explains that they will offer Tex-Mex food including Chicken Fajitas, Beef Fajitas, Burgers, other great food.

Leal expressed that she wants a place for all the family to be able to enjoy. She says, "I want it to be a family environment, where everyone has something, they can come and enjoy."

She says that she is also working on being able to offer drinks as well.
Leal explained to us that when she saw the building she looked and thought, "I just really, really liked it". She says she fell in love with it.
Working in restaurants is all she knows, "It's not just something I know, but it's something that I love." she says. Leal previously helped manage Tejano Grill in Harlingen and says that she loves taking care of people and employees, making them feel at home. She mentioned that "To me, my employees are everything, and my customers… it doesn't matter how big or small, every job is important."

She explained that the restaurant is named after her dog, Brady, whom she loved very much. He was one of her best friends and was very close to him. Ruby hopes to share some of that same love she got from her best friend to others when they come to her restaurant.

Ruby is working to get all the last things together and hopes to open up Brady's Grill early this month!