Annual RGV Tractor Ride
Updated: February 25, 2022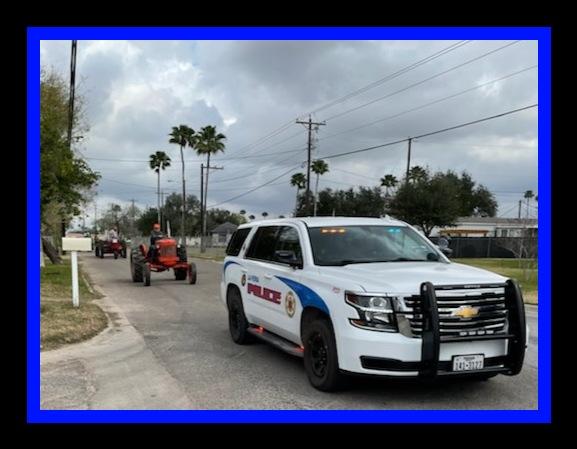 Emilio Flores
La Feria News
Last week, the La Feria Police Department assisted in escorting the Annual RGV Old Farm Equipment Club & Tractor Ride. The club's focus is on "promoting and educating others about the agriculture industry."
Their event started at 10 AM on Saturday, February 12th, having all the participants start at the Livestock show grounds in Mercedes. They came down East Frontage road and made it into La Feria, the Club dropped by both the Yellow Rose Park, along with Kenwood Park off of North FM 506. Afterward, they proceeded to finish their ride at the American Legion Post 439, right here in La Feria. This is where they displayed these antique tractors.
Sadly, due to weather, the Club left earlier than expected but they were still able to have a great time. What a fun event!
Officers that assisted in escorting the club were Corporal Officer R. Perez, Officer A. Pena, Officer L. Casanova, and officer A. Martinez. Thank you La Feria Police Department for helping make this possible.