La Feria Lionettes Rack-up Two Big Wins, Starting 32-4A on Track
Updated: February 3, 2022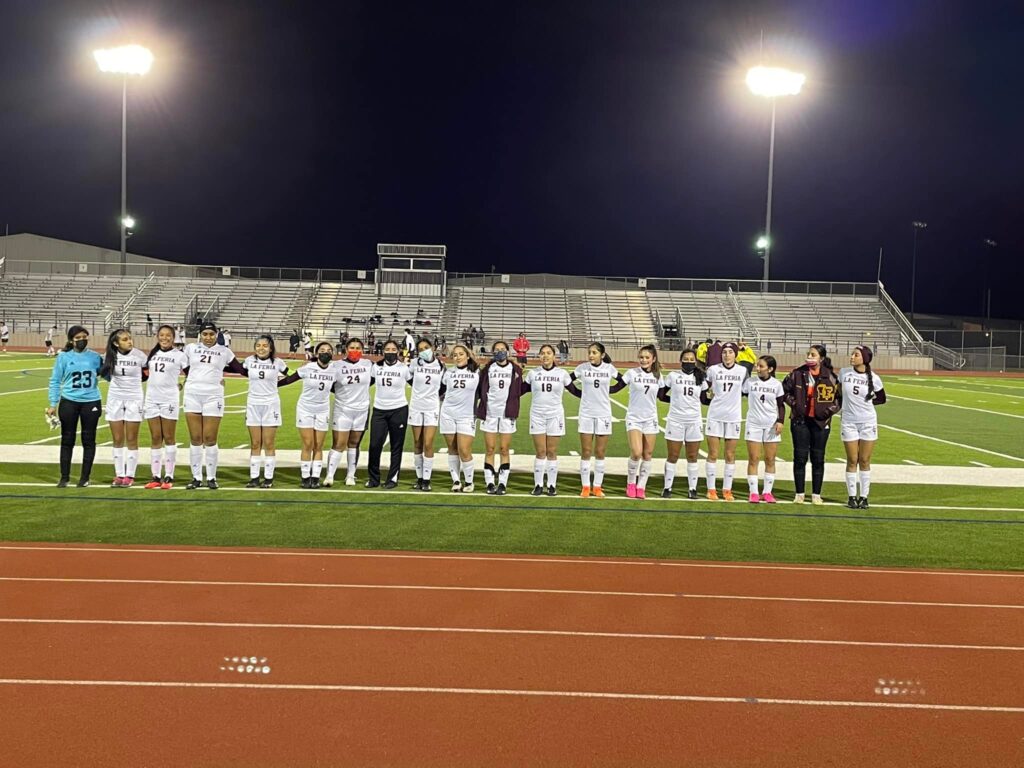 By Ruben Rodriguez La Feria News The La Feria Lionettes are on track after suffering a loss to Brownsville Pace 1-0. Getting two big wins to bounce back from a loss is one way to show how prepared the Lionettes are for District competition. In the First home game of the season, La Feria hosted 31-4A's Raymondville Lady Bearkats and wasted no time as the Lionettes from the start, took control and showed a dominant display on both offense and defense. La Feria would eventually capture the win shutting out Raymondville 7-0.
Next up for the Lionettes was the 2022 District opener against IDEA Frontier, similar to the win over Raymondville, the Lionettes quickly took control on offense and played standout defense to blank the Lady Chargers 9-0.
On Tap for the Lionettes in District is Port Isabel, who they will face off again on February 22. Following the Lady Tarpons, La Feria will face off against the Jubilee Lady Titans on February 4th, then again on March 1st. La Feria also will take on Harmony School of Innovation February 8 and March 4. The Riverview Lady Rockets will host the Lionettes on February 11, then will travel to La Feria on March 8. Rio Hondo comes to town on February 15th before hosting La Feria on March 11 to close out the Regular Season.
Last Season, the Lionettes finished off the number 2 seed in District Play with a 6-2 record. La Feria looks to avenge their losses to Rio Hondo and Brownsville Jubliee, who were their only two losses in district play. Key opponents include Port Isabel, Rio Hondo, Riverview, and Jubliee. While already on the right track, The Lionettes look to potentially bring District Gold back to La Feria in 2022.