TSC EMS Director Now also Author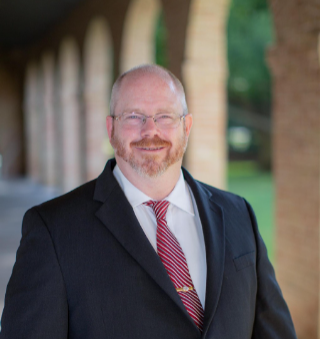 BROWNSVILLE, Texas (March 9, 2022) – For more than three decades, Texas Southmost College Emergency Medical Services (EMS) Program Director and Instructor Scott Nelson has worked and trained in the EMS field and is a published writer; he recently added another publication to his list of credentials.

In collaboration with his EMS colleagues from across the country – Paul Murphy, Christopher Colwell, Gilbert Pineda, Clay Wortham and Nelson published, EMS Telemedicine: Watch the Details in Healthcare Business Today.

Telemedicine, in the article, is defined as, remote care services furnished via synchronous audio/visual technology or asynchronous "store and forward" technology.

"Technology in the health care field is advancing so rapidly, and it's no different in the pre-hospital setting," said Nelson. "We're finding more efficient and reliable technology to help us in the field. So, it's no wonder with telemedicine usage on the rise, that EMS professionals would also incorporate it in the field."

The article explains the role EMS play in providing basic and advanced life support in an uncontrolled field setting that can include rural, suburban, urban or remote care environments and how telemedicine would be an excellent supplement to standard EMS offline and online medical control.

Working in rural areas from Alaska to Colorado, Nelson has implemented telemedicine and robotics as a paramedic and expanding it across the country will give everyone the opportunity to benefit from its services.

"Every EMS agency and its technicians and paramedics has a protocol to follow and as medical professionals we sometimes face difficult life-saving decisions," said Nelson. "Now imagine we can get real-time feedback from doctors and specialists in a hospital setting, it's a game changer."

Another game changer is what TSC EMS students get to learn under the direction of Nelson as an author and longtime EMS professional.

In addition to this article on telemedicine services for EMS, he has also coauthored four other articles for "EMS Magazine": Project Management, Managing the Patient with Psychological Disorders, Time Management for EMS Personnel and Make Meetings Matter.

"I get to share my work with my students, to introduce and expose them to the foundations and advancements in EMS," said Nelson. "Really, this is all a great learning experience for them and for me. Sharing my knowledge is something I love as I train the future of EMS, and this gives me another way to add to their tool belt of skills."

As advancements in the EMS field are made, Nelson looks forward to publishing further works sharing his newfound knowledge.

"EMS is a field where you learn something new every day. Learning never stops," he said. "And as long as I am learning, I plan on teaching others and sharing what I know both in the classroom and with the written word."
For more information about TSC's EMS program, call 956-295-3731 or visit tsc.edu.