On a High Note
La Feria Lionettes Begin the District Schedule with Big Win Over Powerhouse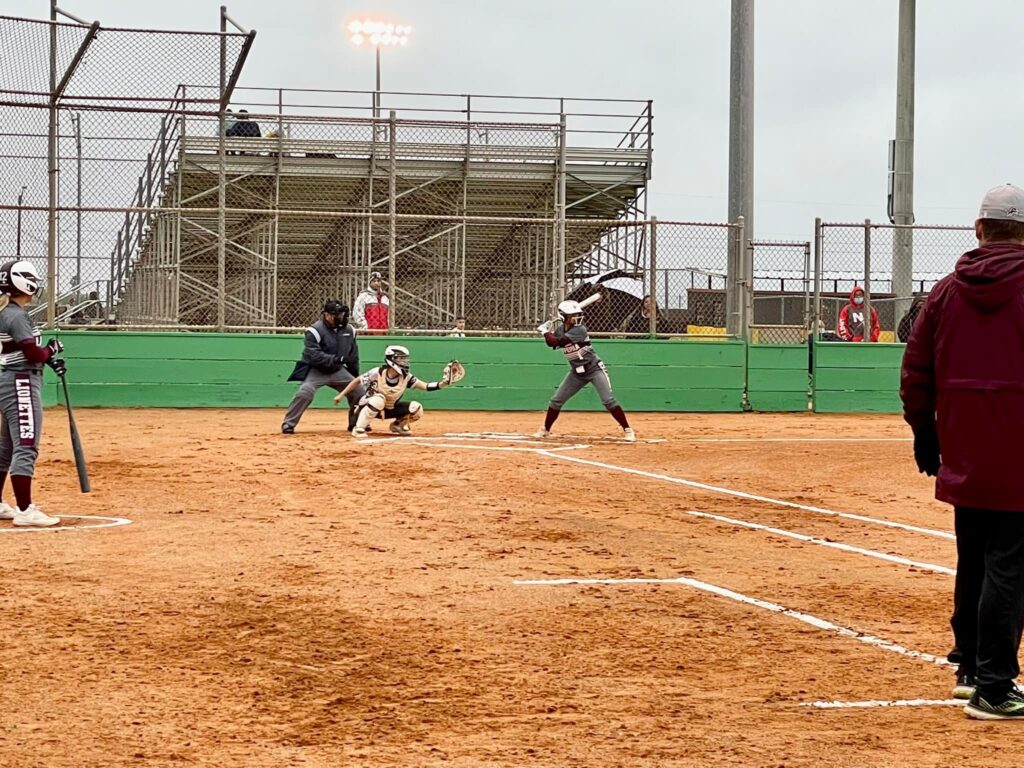 By Ruben Rodriguez
La Feria News
The La Feria Lionettes have kicked off District 32-4A play against the Rio Hondo Lady Bobcats after a lengthy but grueling non-district schedule. Currently sitting at an overall record of 13-9, La Feria has had some big wins over big opponents through the course of non-district play.

After a huge opening day win over Economedes, La Feria suffered a big loss to Edinburg Vela 9-3 but quickly racked up three straight wins over Powerhouses Nikki Rowe, PSJA North and a dominating 22-1 win over Valley View. Then after two straight losses to Weslaco East and Harlingen South, La Feria bounced back with 5 straight wins before suffering a shutout loss to Lyford. Since then, it has not been an easy ride. La Feria has only won two of their last six games.

Heading into 32-4A play, the Lionettes sent a message to the rest of the District with a dominant 15-4 win over powerhouse Rio Hondo. The Lionettes struck first with 9 runs within the first two innings and played standout softball to limit the Lady Bobcats to only four runs and tack on six runs to end the game after five innings of play. La Feria will take on Rio Hondo again on April 1.

Up next on the 32-4A Agenda, The Lionettes will host Raymondville for their district home opener then travel to Grulla to take on the Lady Gators on March 22. March 25, The Lionettes will host Hidalgo before wrapping up round one of district play against Port Isabel on March 29.

After a certainly grueling non-district run, The Lionettes look very prepared for the rest of 32-4A play after their huge 15-4 district opener win.