Top of the Food Chain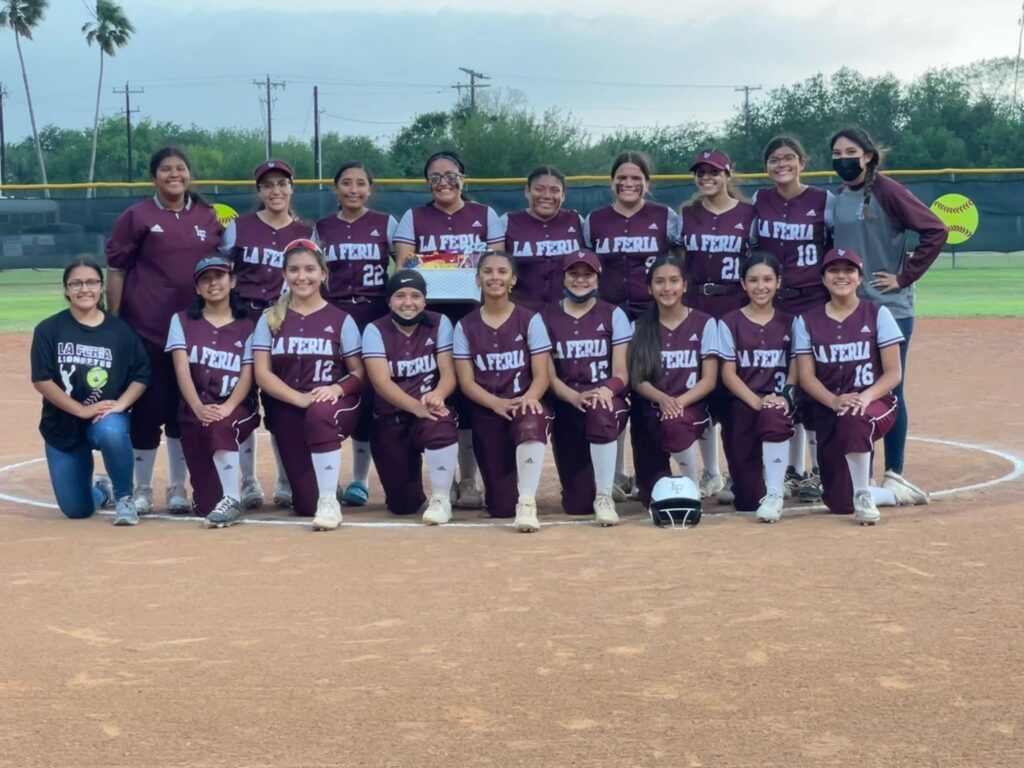 By Ruben Rodriguez
La Feria News
The La Feria Lionettes Softball team continues to be on the hunt throughout the 2022 Texas High School Softball Season. The Prey you may ask, The 32-4A District Title. Dominance from the circle, at the plate and on defense has propelled La Feria to the number one seed of District 32-4A,
After going 12-10 during a grueling Non-District schedule that has seen La Feria battle with Valley Powerhouses such as Weslaco East, Harlingen South and San Benito. The purpose for a tough non-district has always been scheduled to prepare a team for District Play and a possible playoff appearance, and for the Lionettes, it certainly has done its job. La Feria currently sits on top of District 32-4A with a stellar 5-0 record.

The Lionettes have had their fare share of competition in the past from contenders Rio Hondo, Port Isabel and Raymondville, But La Feria has faced off and defeated challengers of all kind and have shown they can play ball with some of the Valley's Best and still remain as the number one seed in District 32-4A,
Some of the Lionettes Biggest victories have been 15-4 over Rio Hondo in the 32-4A opener on March 8, and a huge 15-4 win over Raymondville on March 11. La Feria then defeated Grulla 17-1 on March 22 and then Hidalgo 19-8 on March 25. La Feria then faced off against the tough Port Isabel Lady Tarpons in a close one 4-2 on March 29 to remain perfect through the first half of district play.

Starting off the second half of 32-4A. La Feria continued their winning ways with a big win over Rio Hondo 12-2 on April 1, and a major 17-8 victory against Raymondville April 8. Remaining on the Schedule for the Lionettes includes Hidalgo and Port Isabel.

Again, dominance from both sides of the ball have been the major factor for the Lionettes' success in 32-4A Softball in 2022. Looking to punch their ticket to the Postseason, La Feria prepares for the tough road ahead against possible opponents Alice, Calallen and Tuloso-Midway from District 31-4A in the Bi-District Round. Certainly a challenge, but the Roll Pride has shown they can tangle with the roughest and toughest teams in South Texas Softball.