7 on 7 Fever
2022 7 on 7 State Football Tournament Pools Announced
By Ruben Rodriguez
La Feria News
As we draw closer on the road to the 2022 Texas High School Football Season, the 25th installment of the annual 7 on 7 State Football Tournament in College Station is just around the corner. The tournament, which has been a staple on the road to the Friday night lights of fall, will consist of 128 teams from across Texas, divided into 32 pools and three divisions. Division one will contain 16 pools with four teams each, while divisions two and three will contain eight pools with four teams each.

Of the 128 teams across the State of Texas, Five will represent the Rio Grande Valley. Of those five teams, four will be in Division one, while one team will be in Division three. Representing the Valley in Division one will be McAllen Rowe, PSJA North, San Benito, and Sharyland. The lone Valley representative in Division three will be Santa Rosa.

Santa Rosa made history by being the first 3A team from the Rio Grande Valley to qualify for the State Tournament in College Station. This also marks Santa Rosa's first-ever appearance in the Tournament. The Warriors are competing in Pool G of Division Three alongside Childress, Henrietta and Chilton.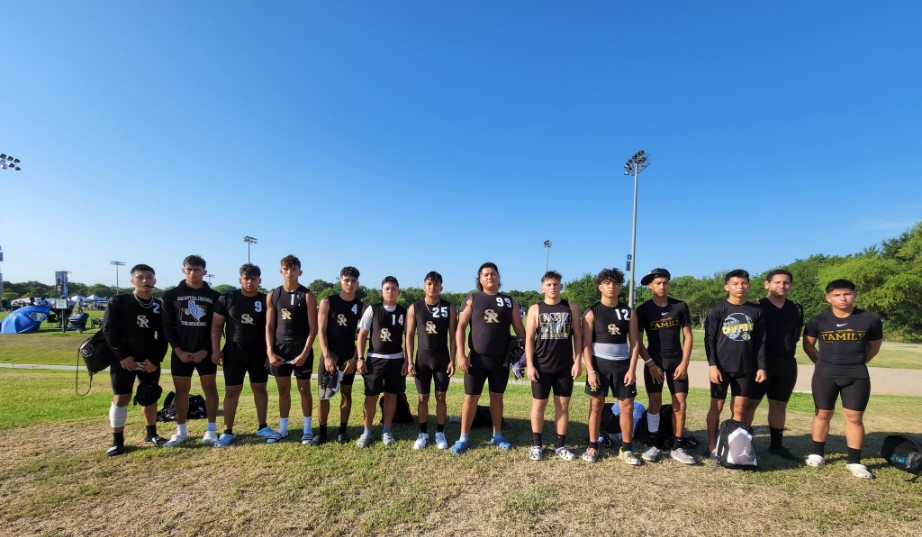 For the Valley teams in Division one, McAllen Rowe will compete in Pool C alongside Austin Anderson, Crandall and Dickinson. PSJA North will be competing in Pool H with Byron Nelson, Round Rock Westwood and Shadow Creek. San Benito was sorted into Pool J with Aldine Eisenhower, Midlothian Heritage and Red Oak. Lastly, Sharyland was drawn into Pool M with Grand Oaks, Rockwall Heath and Temple.

PSJA North will also be making history as they will be making their first appearance in the 7-on-7 State Tournament.