City of La Feria Lighting of the Tree
Updated: December 16, 2022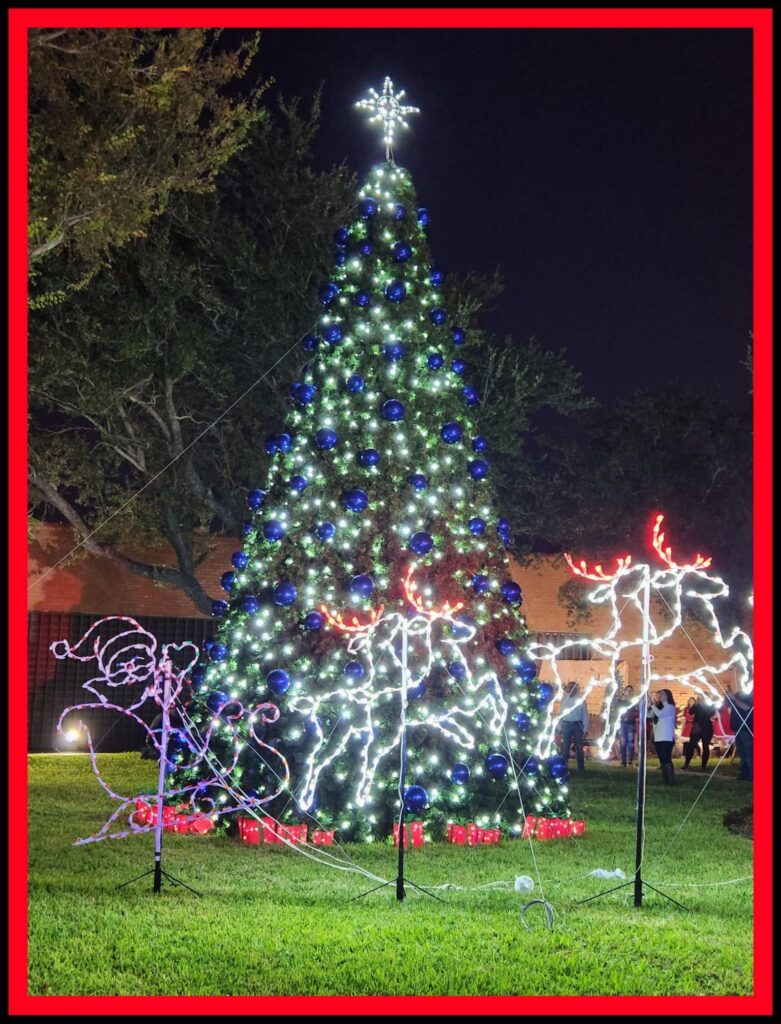 Emilio Flores
La Feria News
The City of La Feria had a successful lighting of the tree event this year on Friday, December 2. Originally expected to happen December 1, due to weather conditions the City later posted that they would be moving the date to the 2nd. The event had a great turnout, with Christmas caroling by La Feria ISD.
Families were offered sweet bread and the kids had the opportunity to take a picture with Santa.
The City of La Feria plans to also have it's 24th Annual Christmas Parade called "The Magic of Christmas". The Parade will take place Saturday, December 17, at 6:00 PM. Parade Float entries are $30.
All photos were taken by Officer, Eliza Mendez, La Feria PD