Serving up Love
Updated: January 28, 2023
Angie's Tex-Mex Serving the Community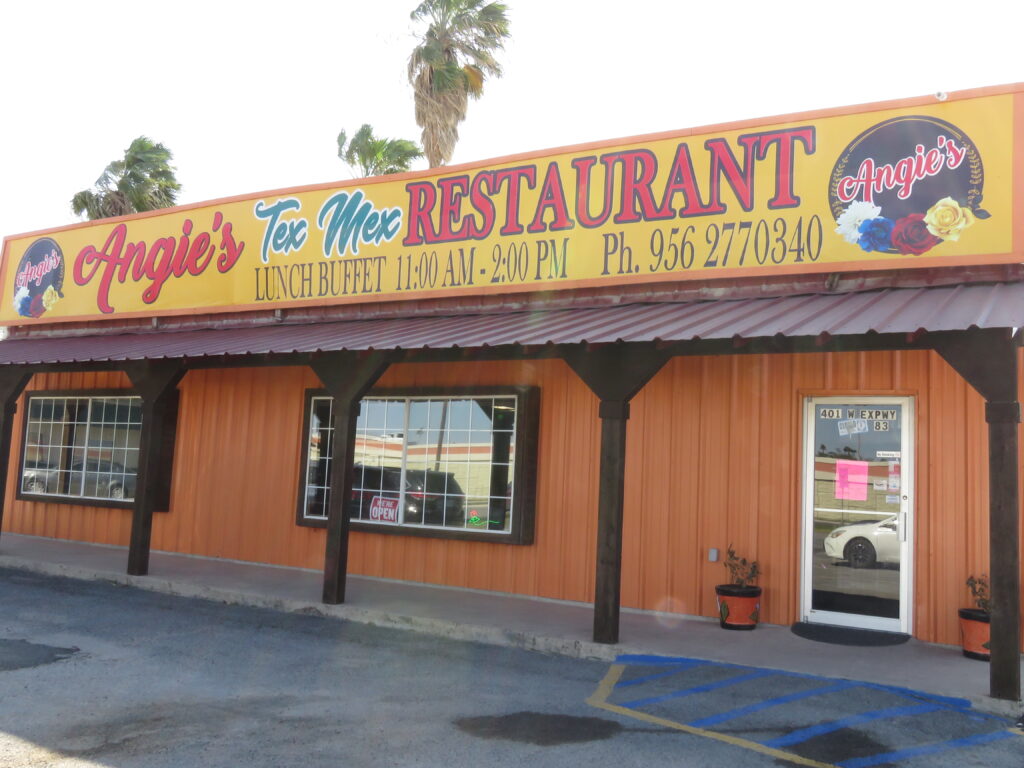 By Ruben Rodriguez
La Feria News
Although only being open since October, Angie's Tex-Mex is already making a name for itself here in the community. Known for delicious tasty dishes including a lunch buffet, some may not know that Angies serves more than just food. Family owned and operated by the Cienfuegos Family, Angie's Tex-Mex has been helping others and serving love to the patrons of La Feria. But how did it begin?

Angie's was acquired back in June last year by the Cienfuegos Family. After four months of preparation behind the scenes, Angie's opened their doors in October. "It has been going really great", said Alex Ciefuegos, cashier and son of Angie Cienfuegos. "We had to put down new floors, walls, and a lot of renovation. We passed inspection and were able to open in mid October and it has been going great ever since."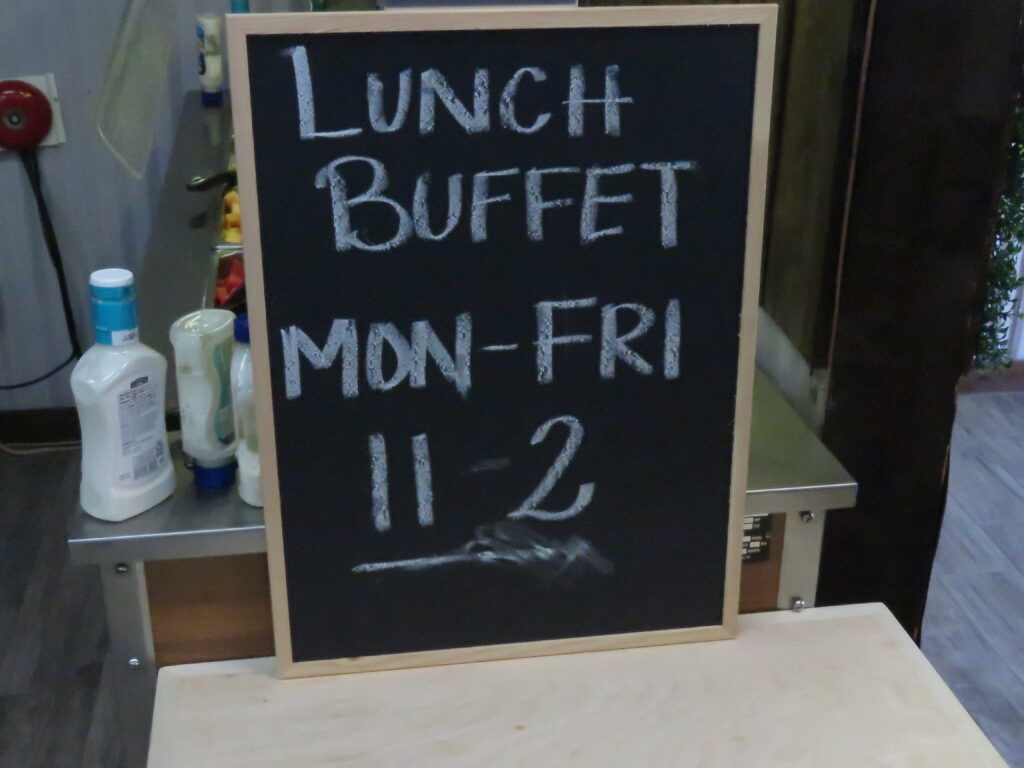 While four months does not seem like a long time, the process surely was hard. "The hardest part was getting staff with new management", said Cienfuegos. "We had to find new staff to fill in and get ready, other than that, getting our permit and passing the inspection, thankfully we got it done".

"Another hard part was adapting to the lifestyle of being a business owner", said Angie Cienfuegos, owner of Angie's Tex Mex. "It has been hard but we've gotten with it".

The History of Angie's goes way back to when Angie goes back to even before the doors opened up in October. "This all started with my mom's desire to help serve people in the community, but we didn't know how to get out there," said Cienfuegos. "Luckily, the opportunity arose back in June, and we took advantage."

Angie's Tex-Mex is also all about helping one another in the community. If anyone is in need of food under any circumstances, Angie's will help in your time of need and provide a free plate.

Angie's Tex Mex serves and has some tasty meals. Whether breakfast or lunch, Angie's has a wide variety to please appetites of all kinds. For Breakfast, the most popular menu option is the morning glory. Around lunchtime, patrons can enjoy the hearty buffet, which features rice, beans, carne guisada, enchiladas, oven roasted chicken, crispy tacos and a lot more. There are even a few dishes named after people behind the restaurant, such as the Angie Slam or the Alex Plate.

Being first time owners also has shown there are lessons still to be learned along the way. "Service is key, you need to have great service", said Cienfuegos. "The food can be great, but it's the service that has people coming back. We want to make you feel at home and have a great experience".

There have also been some fun experiences in the short time Angie's has been open. "Just knowing that we are working hard to provide great service, as well as seeing the smile on customer's faces when they get their food".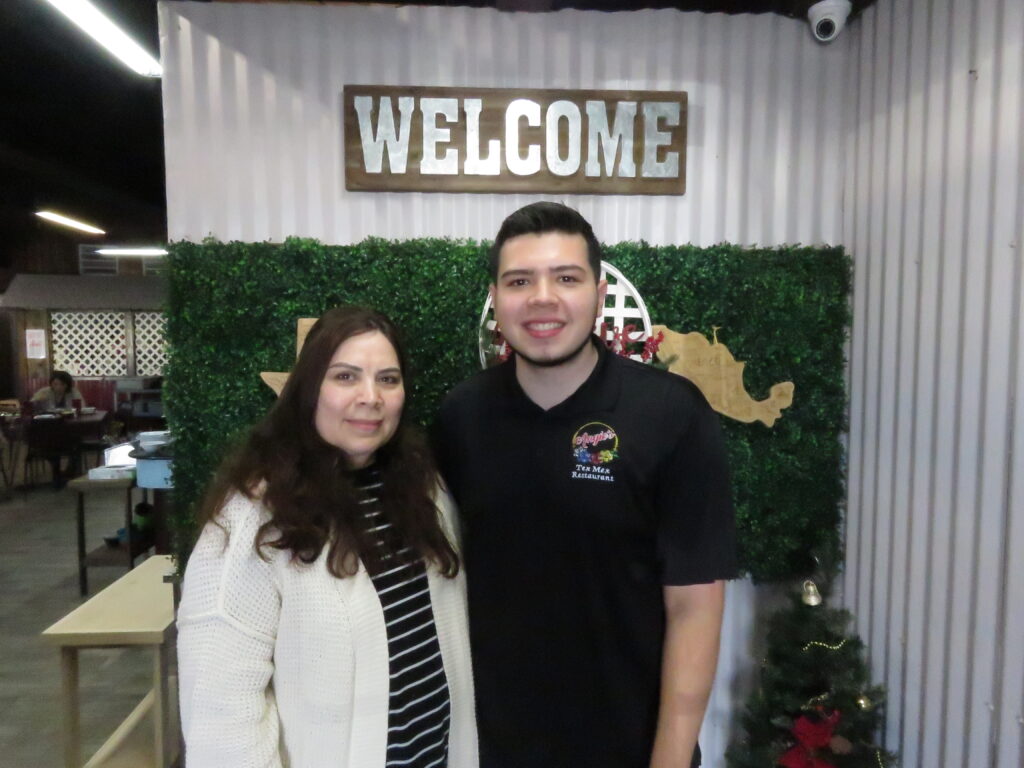 Angie also provided some words of advice to those who aspire to own a restaurant one day. "Work hard for your dreams, everything is possible", said Angie Cienfuegos. "With God on your side, you can do anything you desire".

Angies is open Monday through Saturday 7:00am to 2:30pm and is located in between First Cash Pawn and Mid-Valley Trailers. For great food and great service, Angie's certainly serves up the love for the community.