The Game Winner
Updated: January 14, 2023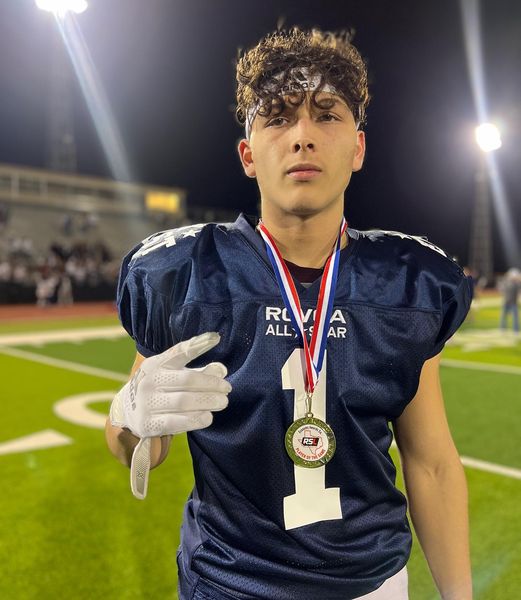 Justin Rodriguez scores Game winning Touchdown in RGVCA All Star Game
By Ruben Rodriguez
La Feria News
This past Saturday, Football returned back to the RGV as the Rio Grande Valley Coaches Association Football All Star Game took place. Seniors from the East and West Faced off at Richard Flores Stadium in Edinburg, Texas.

A Close game throughout the night saw the score 3-3 as defense stole the show. Late in the game, The East was knocking on the door and were powering their way down the field all drive. La Feria's Justin Rodriguez took control and tacked on the game winning touchdown.

"Knowing I come from a small school and I can do big things. To play with other players at the same skill level, it feels great", said La Feria's Justin Rodriguez.

The running game for the East was led by Rodriguez, Brownsville Veterans' Bryan Chavez and Brownsville Hanna's Kriz Pena. "It's very different, there are many talented people on this team," said Rodriguez. "It felt great and was a great experience".

A very tough final drive that saw Rodriguez tack on the go-ahead touchdown for the win. He certainly felt confident in his ability to run the ball. ""Our offensive line kept on pushing, and that gave us the motivation we needed to win this game", said Rodriguez.

The East won the matchup 10-9 as the West scored a touchdown and attempted a two-point conversion that was brought down by Raymondville's Hunter Posas. The East won the RGVCA All-Star game for the second straight year.