Baby Giraffe Gets a Name – Zoo Asks Public's Help to Name Another
Updated: February 26, 2023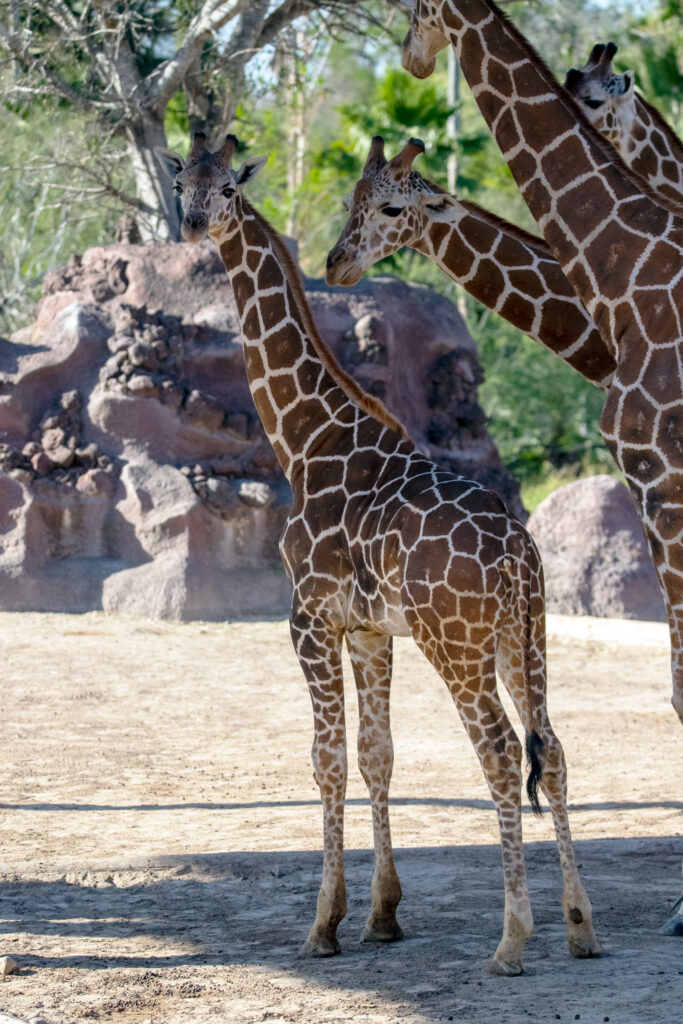 Brownsville, Texas (February 14, 2023) – Last year, the Gladys Porter Zoo was over the moon to welcome two giraffe calves to the herd. One calf was born to Rocket on February 23, 2022, and the other calf was born to Ann on September 12, 2022.

The Zoo is excited to finally announce that the female giraffe born to Ann has officially received a name. The naming rights for the female calf were auctioned off at the Zoo's annual fundraiser, Zoofari. The winning bid went to Suzanne Shepard, former Valley Zoological Society Board President and author of the book, Rocket the Space Giraffe, which was listed as the #1 Bestseller on Amazon in Children's Zoo books.
"I am very excited that I had the winning bid at Zoofari and am able to name the Zoo's baby giraffe who is also Rocket's little sister. I have decided to name her Luna, and I chose the name for two reasons. First, my niece who loves giraffes is named Luna. Second, in the book, Rocket the Space Giraffe, Rocket dreams of going to the moon, so I want to name her after the moon," states Suzanne Shepard.

Luna is currently the youngest giraffe at the Zoo, and as Shepard mentioned, she is the younger sister of Rocket, a prominent member of the herd. Last February, Rocket became a mother for the first time; she gave birth to a male calf. As his first birthday approaches, Zoo staff is asking the public to help select an official name for this adorable, active giraffe.

"He is thriving and doing well. This juvenile giraffe is very playful and loves to get into everything. He loves to squish boxes, chase ducks and drink out of the water hose just like some of us did as kids," states Vivian Padilla, Zookeeper at the Gladys Porter Zoo.

Six names have already been chosen by staff, and the Zoo is asking the community to vote for its favorite name. Voting will open on the Zoo's website on February 15th and will remain open for a week. The winning name will be announced via the Zoo's social media platforms on the calf's birthday, February 23rd.

The Zoo would greatly value the public's input and appreciates the community's involvement when it comes to naming some of the Zoo's most popular animals. It's the Zoo's way of expressing its gratitude for the community's continued support.