St. Francis Xavier Catholic Church
Updated: February 24, 2023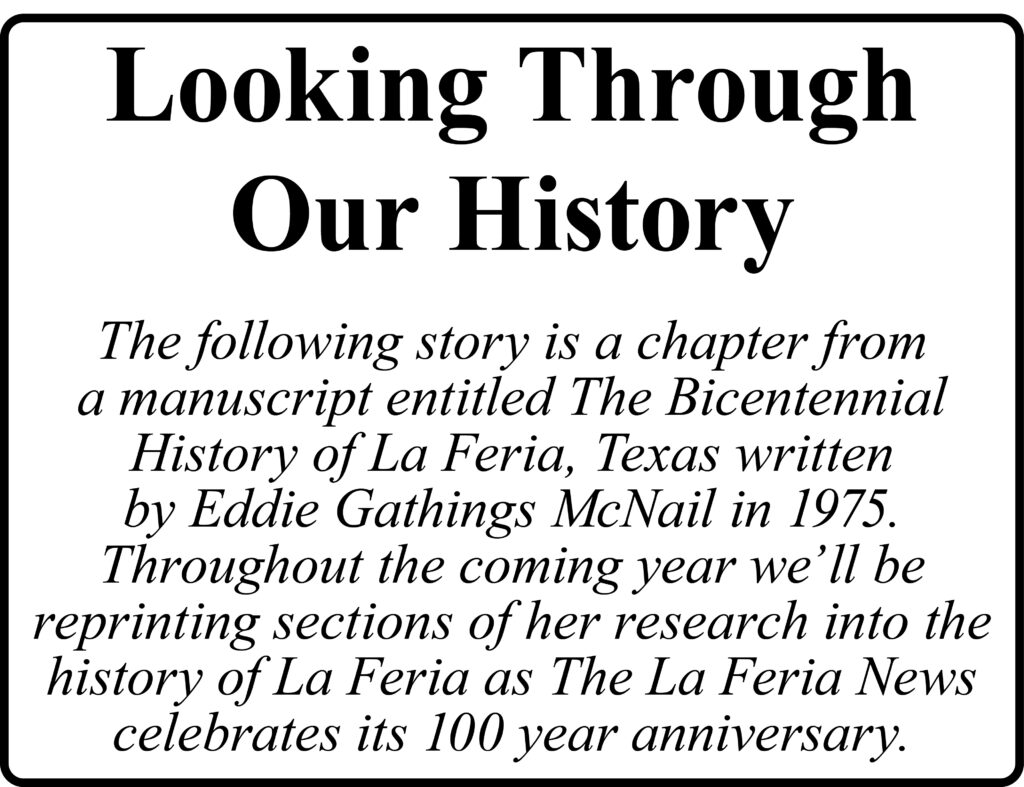 In 1848, the Oblate Fathers' trail in the Valley extended from Roma to Brownsville. These Oblates were called "the mounted Cavalry of Christ." Bishop John Marie Odin of the diocese of Galveston, sent two priests to Roma: Father J. M. Gaye and Peter Keralum. They set to work to build a church to replace the one that had been built many years before by priests from Mier, Mexico. They erected the Roma Church which was recently renovated.

Father Keralum served as a missionary or circuit priest and planned and built the Immaculate Conception Church and St. Joseph's College in Brownsville.

On a mission in 1874 he disappeared completely. He was expected at La Piedra by nightfall, but he did not arrive. An intensive search was organized from ranch to ranch and house to house. His horse was found wandering in the mesquite a few miles north of the present city of Mercedes.

A rancher, Manuel Aleman, pursuing an animal into the thick chaparral in 1882 found the skeleton, rosary and a crucifix.

Near the body was a warped saddle.
The relics and the remains were carried to Brownsville and later were removed to the Oblate cemetery in San Antonio. Thus ended the life and work of a dedicated man of God.

The La Feria Townsite Company, Inc., with S. F. Schnorenberg as president, donated lots 5 and 6 in Block 14 to the Catholic Church.

The old frame church of St. Francis Xavier was built early and dedicated in 1912 with the Rev. Claudio Jaullet, administrator of the Vicarate Apostolic of Brownsville, sede vacante, on April 9, 1912, ministering to the few families who attended, according to A Parish Remembers by Rev. Edward Kennedy, O.M.I., our Lady of Mercy Church, Mercedes, Texas, 1959.

In 1928, a parish was established by the Bishop of Corpus Christi, and the Rev. Father J. S. Schmidtner was appointed as the first pastor.

The frame building with all the records was destroyed by fire in July, 1929, and a new structure and rectory of Spanish architecture were built in 1930 under the direction of Father Schmidtner.

Some of the early members of the La Feria Parish were: Mr. and Mrs. S. J. Schnorenberg, Mr. and Mrs. William Allen, Ludwig Zimmerer, Mr. and Mrs. A. L. Zimmerer, Mrs. Helen Zimmerer, Mr. and Mrs. Joseph Zimmerer, Mr. and Mrs. A. L. Bauer, Mr. and Mrs. A. J. Phillipp, Mr. and Mrs. John Schuckenbrock, Mr. and Mrs. Walter Grotzinger, Mr. and Mrs. Nick Lauer, Mr. and Mrs. Jules Lievens, Mr. and Mrs. L. J. Wolf, Mr. and Mrs. Joseph La Fond, Carl Zeitler, Mr. and Mrs. Steve Habec, Mr. and Mrs. Joseph Till, V. A. Peters, Mr. and Mrs. Stanley Stopak and Mrs. Henry Sepp.

Recent pastors have been: H. J. Schmidtner, 1930-1931; E. N. De Bruin, 1931-1935; Frank Gronotte, 1935-1939; Bernard Dougherty, 1939-1952; Hobert H. Buckholt, 1952-1967; Leo Ferreira, 1967-1969; Joseph Murray, 1969-1974; James J. Brown, 1974-1975; and Frank Aguirre, 1975-.