Electricity Comes to La Feria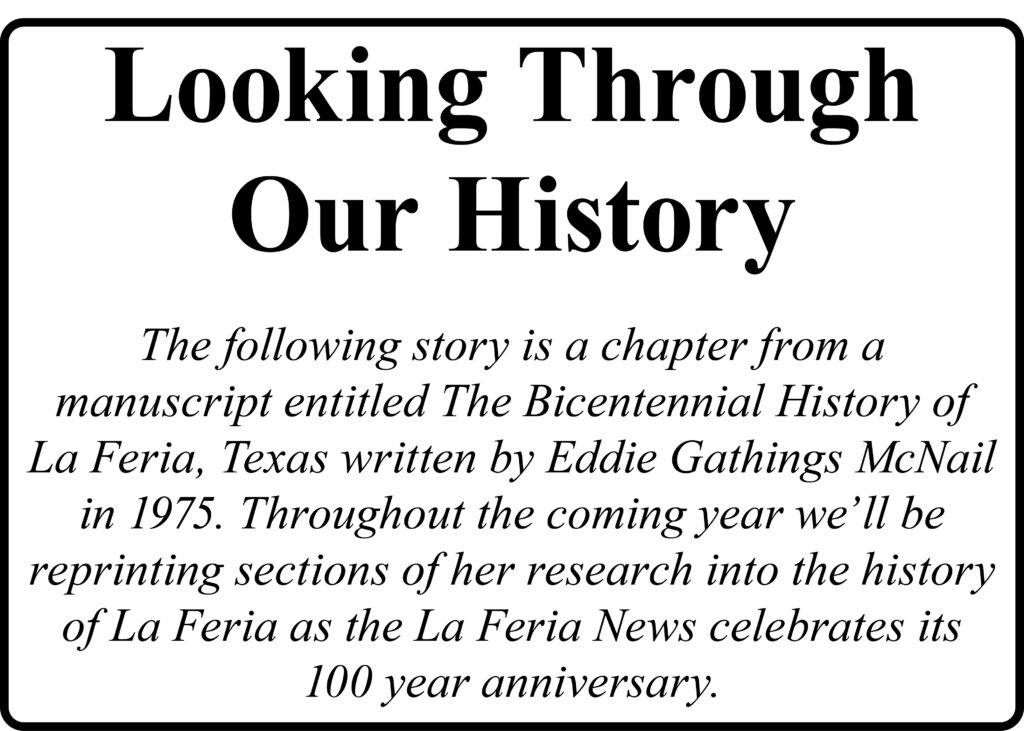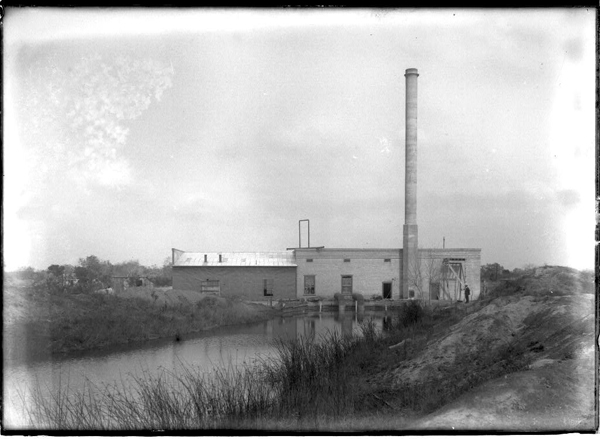 A group of local men formed a company for the construction of an electric plant in 1919 when La Feria had its' first electric service.

The city leased the plant which consisted of a one cylinder diesel engine and a small generator. This equipment was located at the second lift pumping plant of the La Feria Water District, and the generator was connected to it when the pumping plant was in operation. This relieved the diesel engine.

Usually the electricity was cut off at 10:00 p.m., but, if someone was having a special party or organization meeting, arrangements could be made to have the lights left on to a later hour. For a special celebration such as New Year's Eve the lights were left on all night. The current was on all day Monday which was ironing day.

Electricity was on at 5:30 a.m. and left on until daylight during the winter months. Then, service would be suspended until 6:00 p.m.

C. F. Petty came to La Feria from Oiltown, Oklahoma in 1923 and purchased the electric plant for $5,000. Many improvements were made by Mr. Petty because he installed two generating units which made electricity available at all times of the day and night and both units were available during the peak of the load.

He also built an ice plant that had three oil engines.
Mr. Petty had much foresight and erected several rural lines, one going west on Highway 83, one and one-half miles, and one going east about a mile. There were lines on Rabb Road, Parker Road, north to Santa Rosa and south to the pumping plant.

The rates per kilowatt hour were very reasonable as the gross rate was 20 cents per kilowatt hour with the electric range rate being 6 cents per kilowatt hour.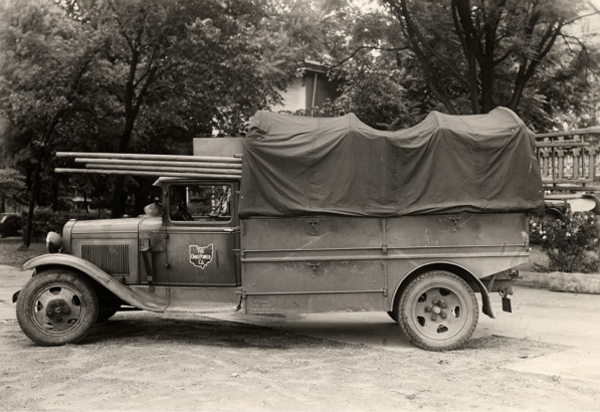 There were some 247 customers in 1925 when the Central Power and Light Company bought the electric plant from Mr. Petty.

There were many extensions of service in the city and in rural areas. Modern electric motors replaced the oil burning engine at the ice plant.

Later La Feria became an integral part of the South Texas network of electric lines which served hundreds of cities and communities with power from central generating stations.

Rates were reduced rapidly though there was a constant improvement in service. Before C. P. and L. came, 40 kilowatt hours per month cost $7.00 while the same amount of current cost $3.85 per month after C. P. and L. bought and improved the plant.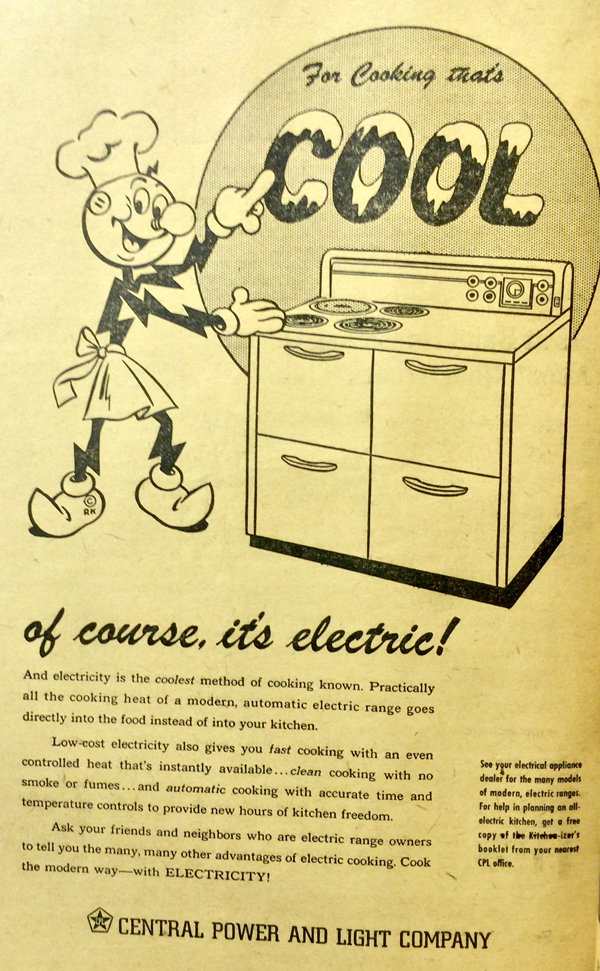 In 1924, 250 kilowatt hours cost $37.25 and was used for cooking, refrigeration, lighting, and other needs.
Over the years, Central Power and Light Company has served our city and community dependably and well. As the system has grown and as prices of oil, equipment and labor have advanced, the cost per kilowatt hour has increased.

Managers for La Feria have been as follows:
Charles Pulliam, 1923-1929
Ed Capen, 1931-1934
J. W. Oats, 1940-1957
F. L. Neiderjohn, 1957-1965
Laurence Morrow, 1965-1967
W. P. Murphy, 1967-1974

The C. P. and L. office in La Feria was closed and moved to Mercedes in January, 1974.

Editor's note: American Electric Power and Central and South West merged into a single company under the AEP banner on June 15, 2000.

The two companies had announced plans to merge on December 22, 1997.
It took 30 months for the merger to gain the consent of the 11 state utility commissions and several federal agencies that needed to approve it.