La Feria Baseball captures Consolation Championship in Mercedes Tournament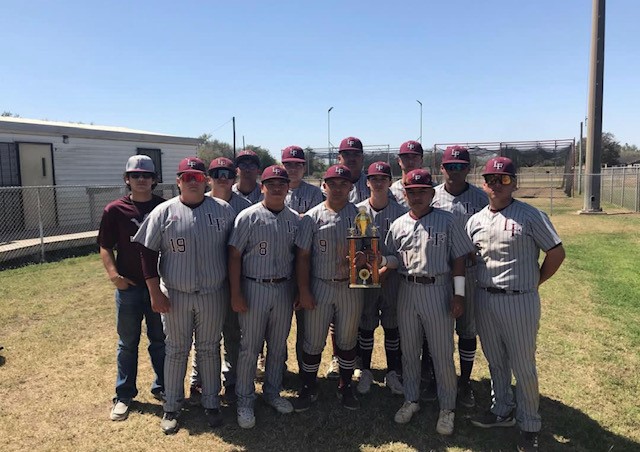 By Ruben Rodriguez
La Feria News
The La Feria Lions took part in the 43rd Annual Mercedes Knights of Columbus Baseball Tournament. After finishing in second at the inaugural SJA Baseball Tournament, the Lions were looking to take home a title.
The Lions opened up tournament play by taking on the Falfurrias Jerseys. After the Jerseys put up six runs in the bottom of the first inning. La Feria would respond, scoring in six runs in the next three innings. Once the game was tied up, the Jerseys put up two runs to win 8-6.
With the Loss, the Lions advanced to the championship Saturday, facing off against PSJA Southwest in the consolation championship game. The Lions would put up key runs, led by the pitching of Sebastian Garcia, who recorded three strikeouts. From the plate, Garcia went two for three from the Plate, batting in three runs from the process.
The Lions will have a few more non-district matchups before beginning district play next week.