AEP Texas crews restore power to 152,000 Rio Grande Valley customers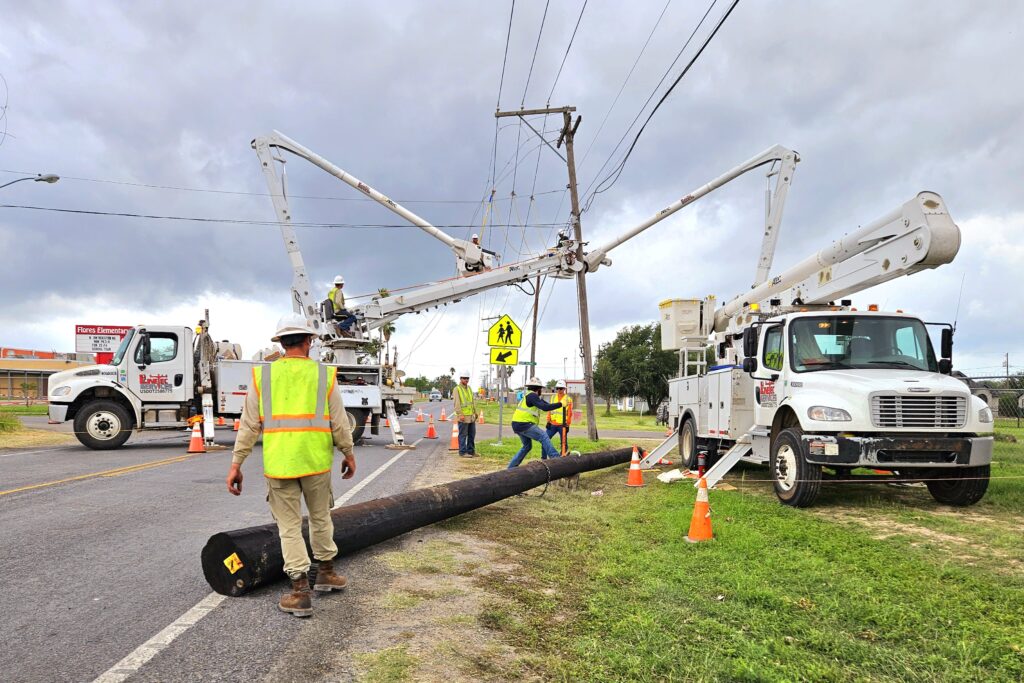 AEP Texas crews and additional resources brought in to assist the efforts have restored service to approximately 152,000 customers of those impacted by the storms this past weekend in the Rio Grande Valley. As of 9 this evening, less than 3,300 customers are without power.

"Crews have worked 16-hour days since the storm swept through the Rio Grande Valley, and our focus remains on restoring service to every home or facility capable of taking power," said AEP Texas Vice President of Distribution Region Operations Jeff Stracener.

Stracener said that customers approaching crews to ask questions remain a concern. "While we understand the frustration with any extended outage, interrupting crews only slows the restoration of service and creates a safety hazard," Stracener said. "We also ask that drivers observe the law regarding moving over a lane or at least slowing down when approaching utility trucks pulled over for restoration work."

Crews continue to address remaining downed power lines and other hazards. Please call (866) 223-8508 to report any remaining downed power lines. Consider any downed power line to be energized and dangerous and stay at least 10 feet away. Children and pets should be kept away from areas where there may be downed power lines.

"On behalf of our crews who live and work in the Rio Grande Valley, as well as those who have traveled here from other parts of Texas, as well as Louisiana and Oklahoma, we thank everyone for their patience and support throughout this restoration effort," Stracener said. "It means a lot to everyone involved."