End of the Line —Lionettes Fall in Bi-District Round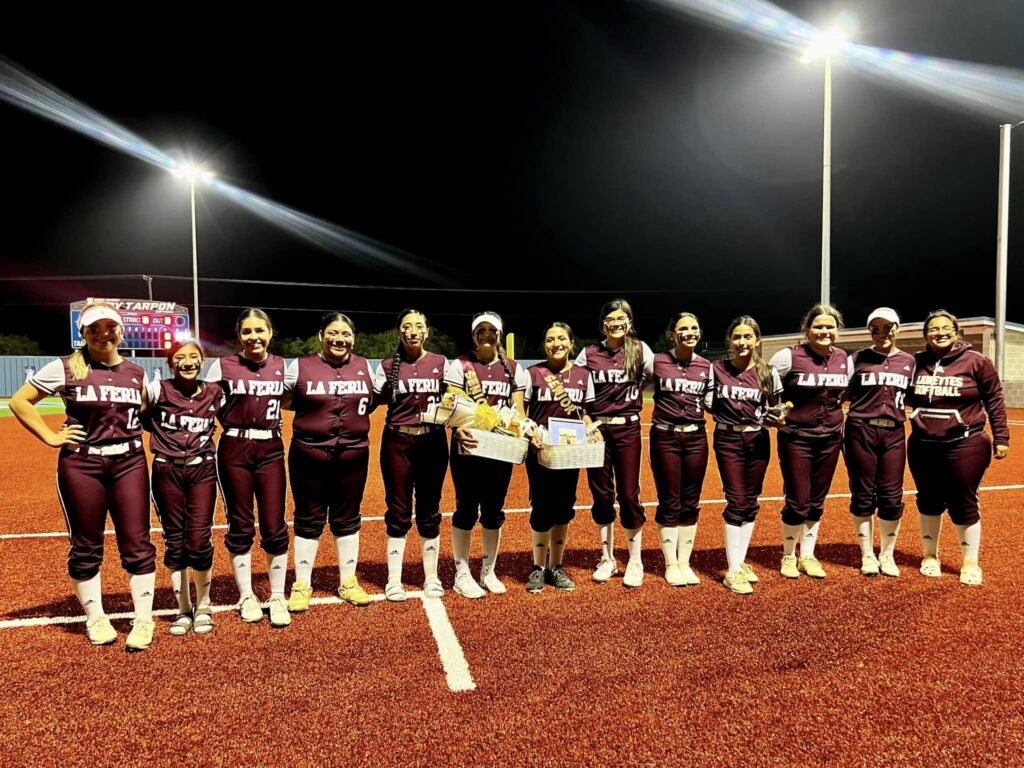 By Ruben Rodriguez
La Feria News
The La Feria Lionettes took on the Tuloso-Midway Cherokees in the UIL Class 4A Region 4 Softball Playoffs. The Cherokees, of District 31-3A were coming off a good season themselves.

Game one was a pure display of offense by the Cherokees as the Lionettes were not able to control and keep Tuloso-Midway at bay. While producing runs and hits on offense, the Cherokees were able to play solid defense which was led by excellent pitching. Being able to set the tempo on defense allowed for TM to capture game one 10-0.

Now with their backs on the ropes, the Lionettes looked to counterattack the Cherokees and turn things around in game two, while the Lionettes were able to mount up a few hits, La Feria struggled to get runs on the board. Tuloso-Midway again played key offense and took the victory 7-1 ending the Lions season.
La Feria would finish their season at 13-7 overall and 10-2 in District 32-4A. Another softball season comes to a close for the Roll Pride.