RGV Native Raquel Rodriguez Wins Tag Team Gold On WWE RAW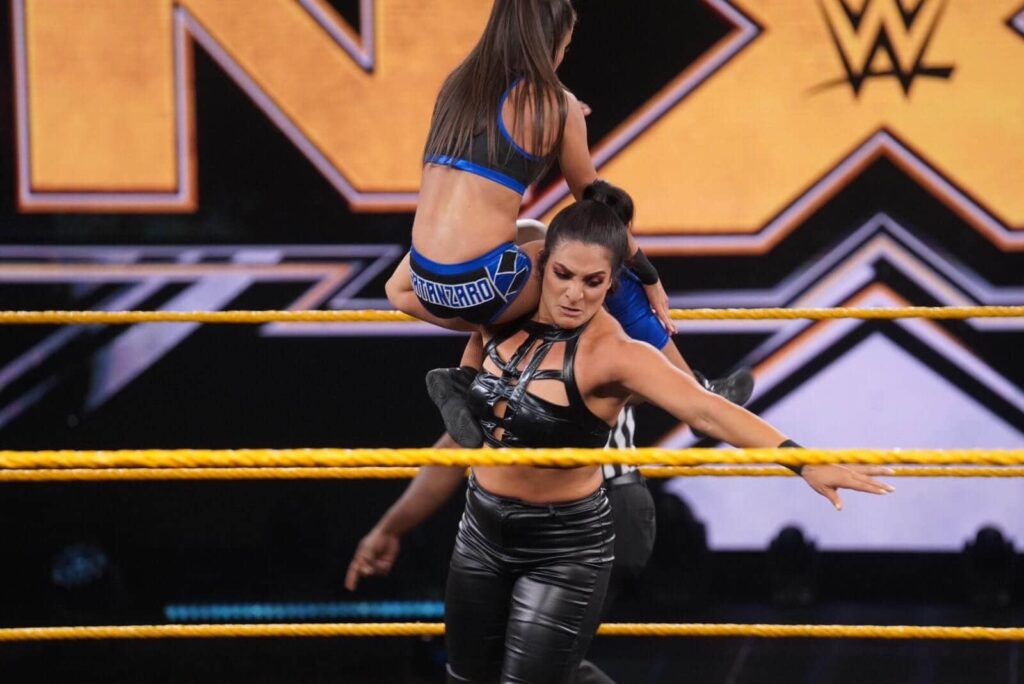 Mark Molina
LFN
If you were sitting at home flipping channels earlier this month, you may have caught WWE's April 10th edition of Monday Night RAW and witnessed Rio Grande Valley native Raquel Rodriguez earn championship gold.

Rodriguez teamed with fellow superstar Liv Morgan to take on the reigning WWE Women's Tag Team Champions Becky Lynch and WWE Hall of Famer Trish Stratus — who stepped in to take the place of fellow Hall of Famer Lita — on a program that was viewed by more than 1.8 million viewers nationwide.

Morgan pinned Stratus to give her and Rodriguez the victory and titles. And while there was a shocking moment following the match when Stratus turned on Lynch to further a popular storyline, it was hard for this RGV native to ignore watching Rodriguez be crowned a champion.

The victory coming on live television alone is a milestone, but defeating a legend like Stratus and one of WWE's most popular superstars in Lynch was a very special addition to Rodriguez's early career moments.

For those who may not know, Rodriguez's real name is Victoria Gonzalez, who grew up living in Harlingen, La Feria and Hidalgo, where she graduated in 2009 after leading the Lady Pirates to the 2009 Class 3A girls basketball state semifinals. The school's first and only trip to the state Final Four.

Gonzalez — a second-generation wrestler and the daughter of fellow RGV native Rick 'Desperado' Gonzalez — signed with WWE in 2016 and debuted in the developmental brand NXT in early 2017.

Gonzalez made her television debut in 2017 and spent the next two years slowly developing her character before being thrust into her first main storyline as Dakota Kai's bodyguard at NXT Portland in February 2020.

Gonzalez spent the next year overcoming a pandemic, winning the inaugural Dusty Rhodes Women's Team Classic as well as becoming one-half of the first NXT Women's Tag Team Champions alongside Kai.
By April 2021, Gonzalez reached the top of the NXT Women's division by defeating then-Io Shari to begin what would be a six-month NXT Women's Title reign.

In April 2022, Gonzalez, now Raquel Rodriguez, debuted on the WWE main roster as a part of the Smackdown brand where she has continued to her meteoric rise with high-profile matches and even made her Wrestlemania debut earlier this month.

In six years with the world's biggest sports entertainment company, Gonzalez has compiled an impressive resume and has cemented herself as an up-and-coming force in the WWE Women's Division.

For most, walking the path towards pro wrestling stardom would be a tough choice to make. For Gonzalez, despite being an RGV woman who had many paths to choose from after graduating from Sam Houston State University with a degree and an NCAA women's basketball career under her belt, the choice was simple.

In the end, one of the RGV's own accomplished her most meaningful and important feat through choosing to pursue professional wrestling.

She followed her dreams and that's something we should all look up to.