Knowing Warning Signs of "Brain Attacks" Stressed on "World Stroke Day"
Updated: November 6, 2015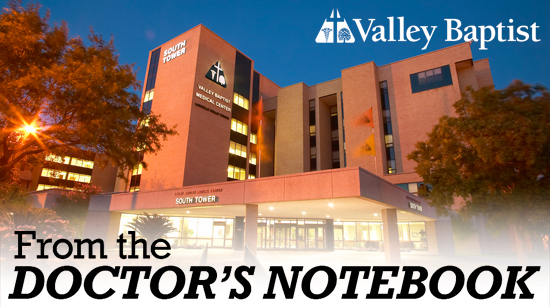 HARLINGEN – Having more people – including in a special way, more women — learn the warning signs for a "brain attack" is one of the main goals of "World Stroke Day," which was observed internationally as well as locally, at Valley Baptist Medical Center in Harlingen and Brownsville on Oct. 29.
According to the American Heart Association / American Stroke Association, only eight percent of Americans can identify what each letter stands for in a "F.A.S.T." acronym which reminds people what to look for when it comes to a possible stroke:
"F" is for FACE: Ask the person to smile. Does one side of the face droop?
"A" is for ARMS: Ask the person to raise both arms. Does one arm drift downward?
"S" is for SPEECH: Ask the person to repeat a simple phrase. Is their speech slurred or strange?
"T" is for TIME: If you observe any of these signs, call 9-1-1 immediately. Also note the time that symptoms of stroke first started; that will be important information to give to the medical professionals who treat the stroke victim.
Dr. Victoria A. Parada, Board-Certified Vascular Neurologist and Clinical Director of Neurosciences and the Stroke Program at Valley Baptist Medical Center in Harlingen, and Dr. Luis Gaitan, Neurologist and Medical Director of the Stroke Program at Valley Baptist Medical Center-Brownsville, said it's critical for Valley residents to learn these warning signs of stroke — and to call 911 immediately if they or their loved one has symptoms of stroke.
"It's important to recognize these signs that a stroke is happening, because you can save a life," Dr. Parada added. "The point to remember is that 'time equals brain'. A delay of five or 10 minutes can make a big difference in the patient's outcome."
For more information about prevention and treatment for stroke, consult your physician and visit www.ValleyBaptist.net/medical-services/brain-and-spine-network.