Inpatient Rehabilitation Services Available at Valley Baptist Medical Center
Updated: December 11, 2015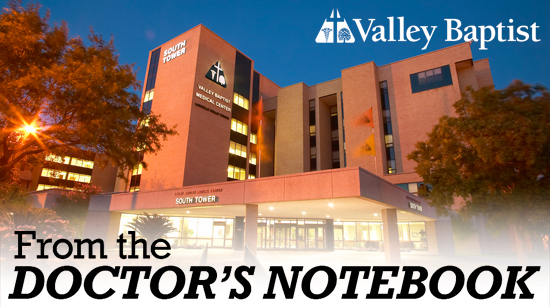 HARLINGEN  – An Inpatient Rehabilitation Unit at Valley Baptist Medical Center in Harlingen is benefiting patients who are recovering after a stroke, joint replacement surgery, hip fracture, heart surgery, brain injury, or amputation; as well as those suffering from rheumatoid arthritis, spinal cord injuries, Parkinson's Disease, and other conditions.
The Rehabilitation Unit focuses on intensive therapy and restorative care, with the goal being to increase patients' level of functioning before they return home, said Rosie Aguilar, RN, BSN, Program Director for the rehab unit.
On the 18-bed unit — which features all-private rooms and a therapy gym — patients are assisted by an inter-disciplinary team which includes physicians, physical and occupational therapists, speech\language pathologists, specially-trained nurses, social workers, and other specialists as needed.
"This unit is designed for patients who need intensive rehabilitation therapy — at least three hours a day of physical, occupational and/or speech therapy," Ms. Aguilar said.
"We are committed to helping our patients regain their sense of well-being and independence and to reach their highest level of functioning," Ms. Aguilar added. "Patients are treated by a group of highly-trained professionals who work as a team to assist our patients in preparing to return to a normal life."
Family members are encouraged to bring the patient's own clothing.    Patients follow a customized schedule during the day in order to complete their therapy.  Patients go to the dining room for their meals and enjoy social interaction, such as a movie night.
For more information on rehabilitation services, please consult your physician; call (956) 389-1550 and visit www.ValleyBaptist.net/medical-services/rehabilitation