La Feria, Town of the Youngest Writers
Updated: February 17, 2022
Emilio Flores
La Feria News
Last week on Monday, February 7th, the youngest author in the Valley, Selene Olguin, held a book signing at Brady's Grill for her book 'Animal Tails'. There she also invited her friends Nathan & Daniel Pemberton to set up their own stand for buying keychains, part of their new project to raise money for their collaborated book that they are currently working on!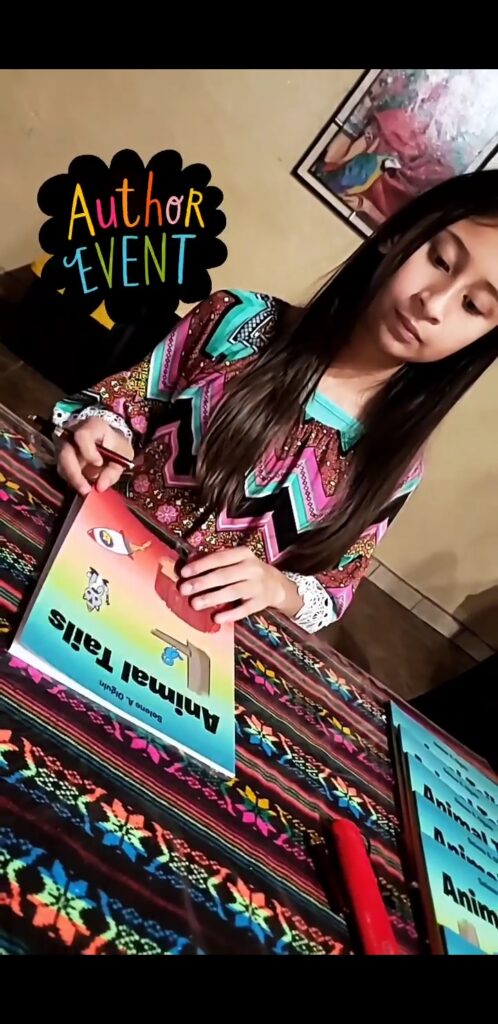 Nathan, Selene, and Daniel are 13, 12, and 11 years in age, and seem to give the saying 'age is just a number' a whole different meaning. They are all homeschooled and have known each other since 2015.
Nathan says "I first started thinking of this project almost a year ago." He explains that he was just "really bored one day", and he noticed his dogs looked pretty bored as well, and just like that, his imagination took flight!

The story was 5 chapters in when he decided that he wanted some extra input and asked his brother Daniel to help him out. Daniel, who is an avid reader, and comic book enthusiast, helped proofread Nathan's story to make it more interesting and action-filled. Shortly after, the brothers also shared their project with one of their friends, Selene. That's when the ball really started rolling.

Together they became a really great team! Nathan the mastermind, Selene the writer, and Daniel proofreading, and sharing his personal feedback. Everything began to fall into place.

Nathan mentions that he doesn't mind the help, "It's nice to have someone that has already published a book." He also says that it gives a different perspective of how the book could be written, and where it can go. Both Selene and Nathan agree that the hardest part of writing a book is starting it and picking where to go with the story. They said that there are just countless ways to go with it but that talking through it and collaborating their ideas is a big part of how they get over those hurdles.

The main characters, Nathan says, are two dogs, which are named after his dogs, Banjo and Willow. These two somehow find themselves zapped into a virtual world where they become trapped. Nathan explains that along the way, Willow and Banjo encounter many foes aswell as some great allies who help them escape.

Nathan expresses that he enjoys writing, and he would often find himself getting excited when reading his own book. Coming back to his story with new ideas and watching it all come together is his favorite part! Selene says that one of the best parts for her is shaping and molding the story, and adding all the detail to it. Selene describes it as, "Letting your imagination just flow."

These young writers say they get their inspiration from, events that go on, and exciting new things that are happening. Nathan even expressed his love for Star Wars & Star Trek, and he likes using that as inspiration.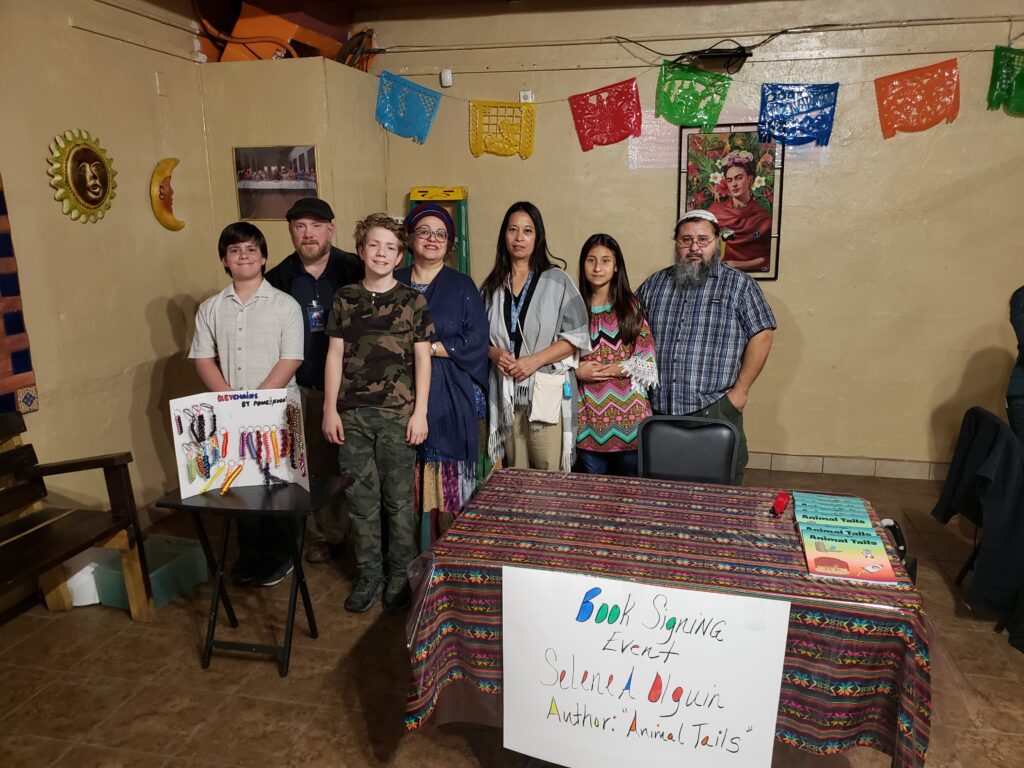 They also love writing about their pets! Now that's where I think they meet in the middle. Both Selene and Nathan love animals, Selene takes care of 3 dogs along with quails and chickens, while Nathan and his brother Daniel care for Chickens Turkeys, and 3 Goats!

They seem to have some of the best teamwork skills ever! They agree that the number one hardest part of this endeavor is raising the money to get the book published. Nathan even says that there were definitely times he wasn't sure if this would really happen. Together though, they all brainstormed things they could do to raise the money. Nathan shared that he had learned how to make paracord keychains and bracelets.

They all decided that was a great idea! So, Nathan taught both Selene and his younger brother how to make different knot patterns and they got to work! Since then, they've learned new patterns and are selling them to raise money for their newest book.

Nathan says he hopes to have his own bracelet business eventually, but for now, his focus will be on raising enough money to publish their book together.

So what is their goal? Well, they both hope to share a story. A story of encouragement. Nathan says that his goal is to encourage other kids to be proactive in learning, to test what they know & learn, and to always trust in God, not in the world. Selene says that her goal is to be an encouragement to everyone around her and to never give up. They hope to finish the book soon and raise enough money to get it published. Sharing this fun story is more than just writing a book, it's about teamwork, dedication, social skills, sales, the list goes on… They aren't just better themselves, but the people around them aswell. Together, anything is possible.