La Feria Veterans Memorial Committee Continues Its Awareness
Updated: February 24, 2022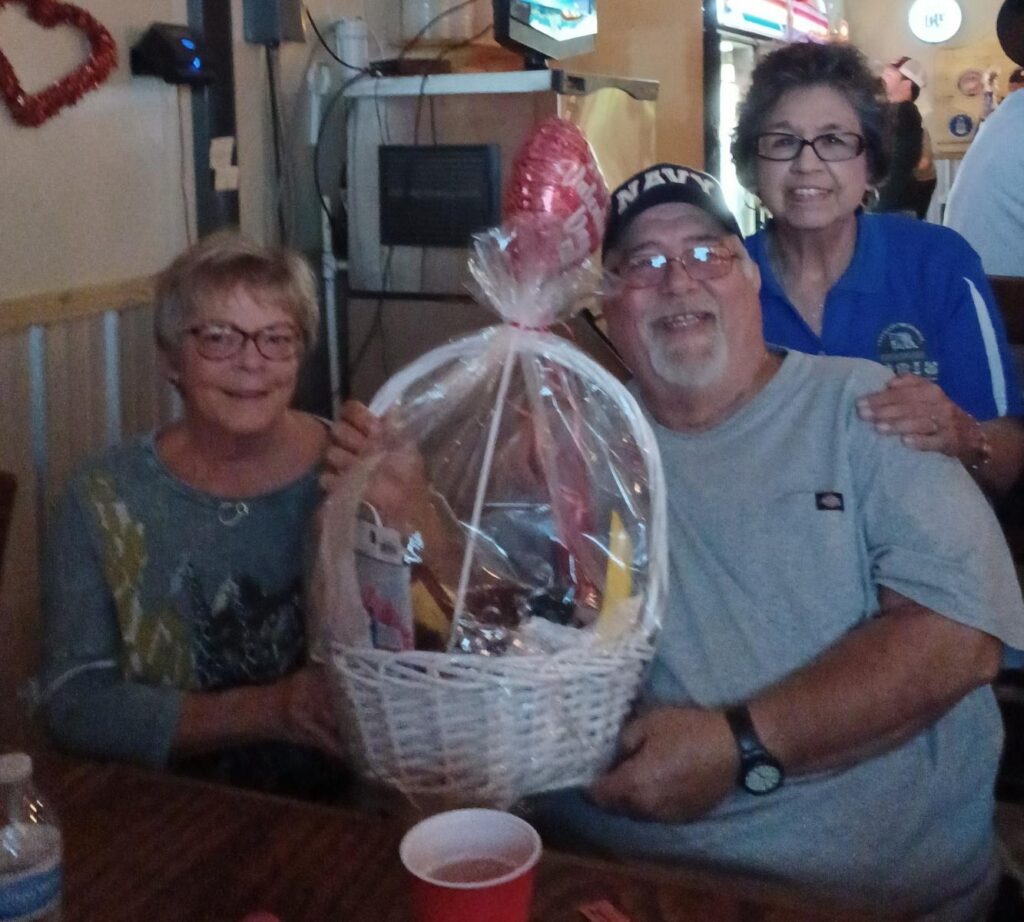 On Saturday, February 12th the La Feria Veterans Memorial Monument Committee participated at the Annual RGV Old Farm Equipment Club Tractor Ride at the American Legion parking lot as an informational booth.
The Committee had its memorial pavers on display and applications on hand for anyone who would like to purchase one. The Committee also had a Valentine's Day "gift basket" Raffle at $5.00 donation.
The "Sweet Heart" couple who took home the nice basket was Mr. and Mrs. John Sullivan from Cedar Rapids, Iowa. They also reside at the VIPLa Feria RV Park in La Feria. The Committee would like to acknowledge with a Texas, "Shout Out" to the following contributors to our very nice looking basket: a $20.00 gift certificate to Los Amigos Restaurant, thank you, Mary Gomez, owner. Another, $20.00 gift certificate from the La Feria Cafe, thank you, Cynthia Saldivar, owner. Also, thank you to CJ Loya who donated three very tempting liquor bottles.
The basket also had a variety of sweets to make this basket look amazing! Our Veterans Memorial Monument Committee feels very appreciative to all those who participated and contributed in one form or another to make this event fun and successful. Also, thank you to Irene Zuniga and Harlen Lucas with the American Legion Post #439.