Local Associate for Averitt Receives Special Recognition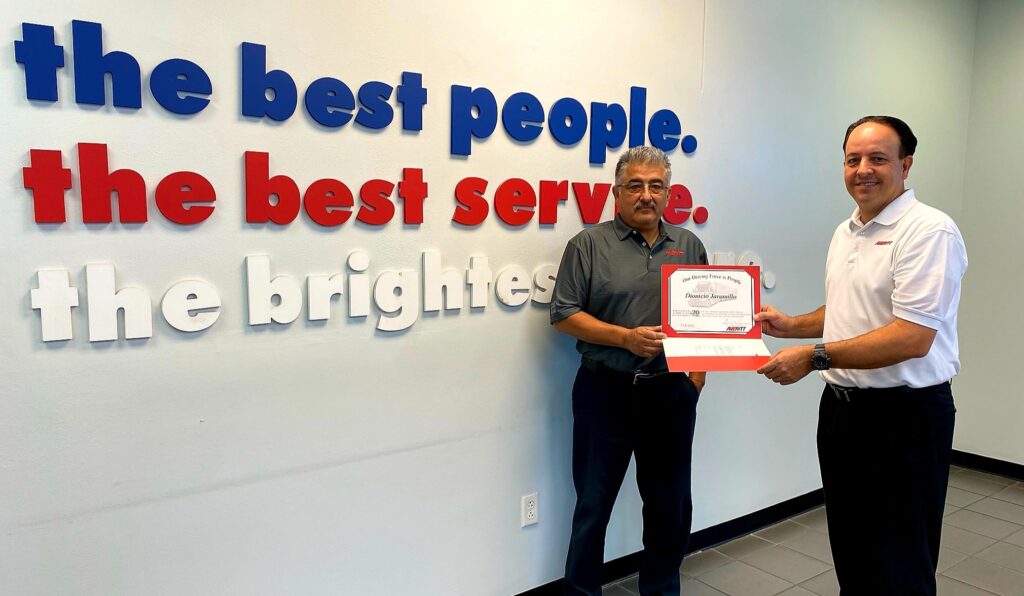 Emilio Flores
La Feria News
La Feria, Texas — A recent press release put out by Averitt Express shares that a local associate here in La Feria, Dionicio Jaramillo, is now among more than 1,300 active Averitt associates who have served 20 or more years with Averitt across the US. The twenty-year mark is one of the great milestones, and Jaramillo shares that there has been so much that has come with it.

Averitt Express takes pride in its associate's long-time commitment and even has a board featuring hats that signify all the 'Over 20 Team' associates from throughout the company.
(When Jaramillo started)

Jaramillo, who is a resident of La Feria, explains that it started as a part-time job back in 2000. After two years, in 2002 a full-time position came along, and Jaramillo put his name in the hat for the position.
Now, fast-forward to the present day, he is a frontline leader in charge of all the inbound shipments coming through in the mornings.

From managing the drivers, and forklift drivers, to talking with customers over the phone making sure his guys get where they need on time. Jaramillo manages all the freight that come in the morning.
He shares that he has worked in all different positions and experienced a bit of each part of his current job now, just in different ways.

From being a truck driver to a mechanic, managing ships at a port, and also working with customers at a hotel, Jaramillo had a little taste of every part through previous jobs. He says that all those other jobs really led him to the position he has now as a manager and frontline leader.

"Everything that I did just led me to this," He says it really set him up for his career.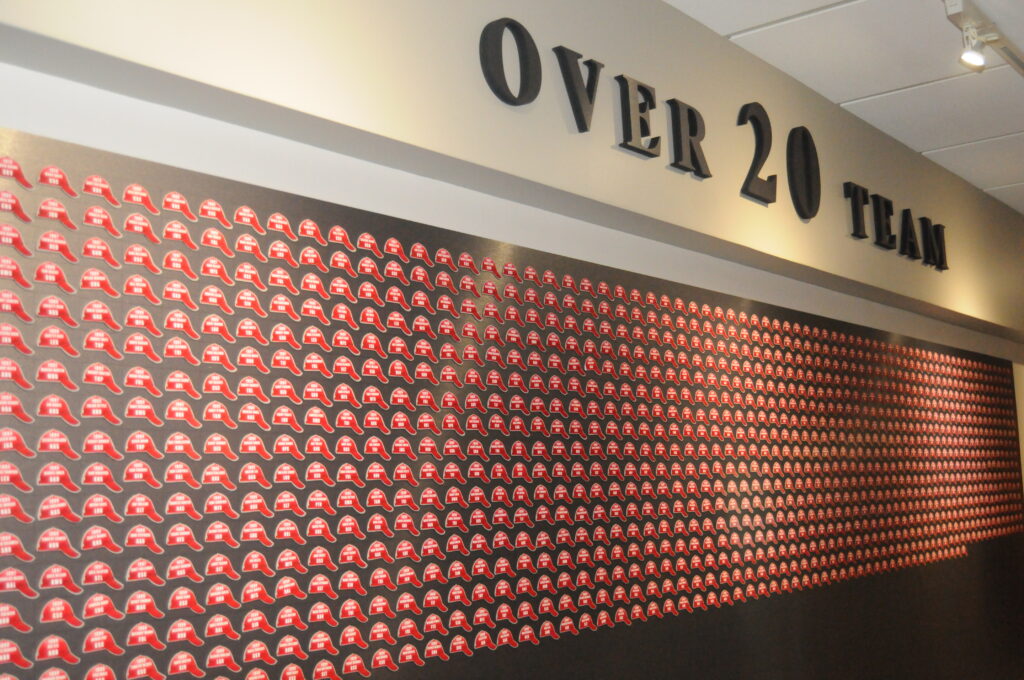 He says it was a gradual learning process, it didn't just happen overnight. He says that with the location still being rather new at the time, he really learned a lot.

"I grew as they grew," Jaramillo says. He's learned not only how to be a manager through his twenty years but also how to be a better leader as well.

Not only has he seen his work grow but the Valley too.

"I guess you could say, I look back twenty years and I've seen the Valley grow." He says "We had three drivers back then, now we have sixteen," That's a testament to the growth of the whole Valley.

More than anything, Jaramillo has learned to be patient through busy times and to "just do what you can" and to "Focus on the power of one," that is, do what you can in the here and now.

"My dad, he never quit; in anything." He says, "Doesn't matter what it was," He says that the house his parents had, his dad built from the ground up.

"The lights inside the house? — he put it on, so he was an electrician. The roof? He put all the tiles on." His dad was a plumber, carpenter, mechanic, and rancher, Jaramillo says his dad did it all! And always had the patience to fix things, and if he didn't know how, he would learn.

That was a part of growing up that he had to learn; how to problem solve.

"Coming out of work after a 10hr shift, and then having to work on the car, just because you have to work on it." He said those moments made an impact whether he noticed it then or not. He says, "Something stayed."

Jaramillo shares the advice to always keep learning before you know it you might have a career. Make the most out of it while you're young!