Interact Club Makes Great Impact
Updated: October 13, 2022
Emilio Flores
La Feria News
The Harlingen Homeschoolers have their very own Interact group. This group, made up of about 15 students has been helping to volunteer alongside the North Harlingen Rotary club. The Interact club is only about 2 years old, and is growing! Emma Coleman, a Harlingen homeschooler as well as the Interact President says, last year they mostly did volunteer work alongside the North Harlingen Rotary club.

The North Harlingen Rotary club has been very supportive of their Interact group. Emma Coleman mentions one of the things they helped with is highway clean up, by TSTC.

They have been able to volunteer in other things as well with the Rotary club, but recently Emma had her own projects that she wanted to present, one being a blanket drive.

Coleman shares that the idea came through her church. She says there are a lot of homeless people near their church and because of that her church has a ministry for those in need. She shares that she wanted to do a similar So she presented to the North Harlingen Rotary and they were all for it!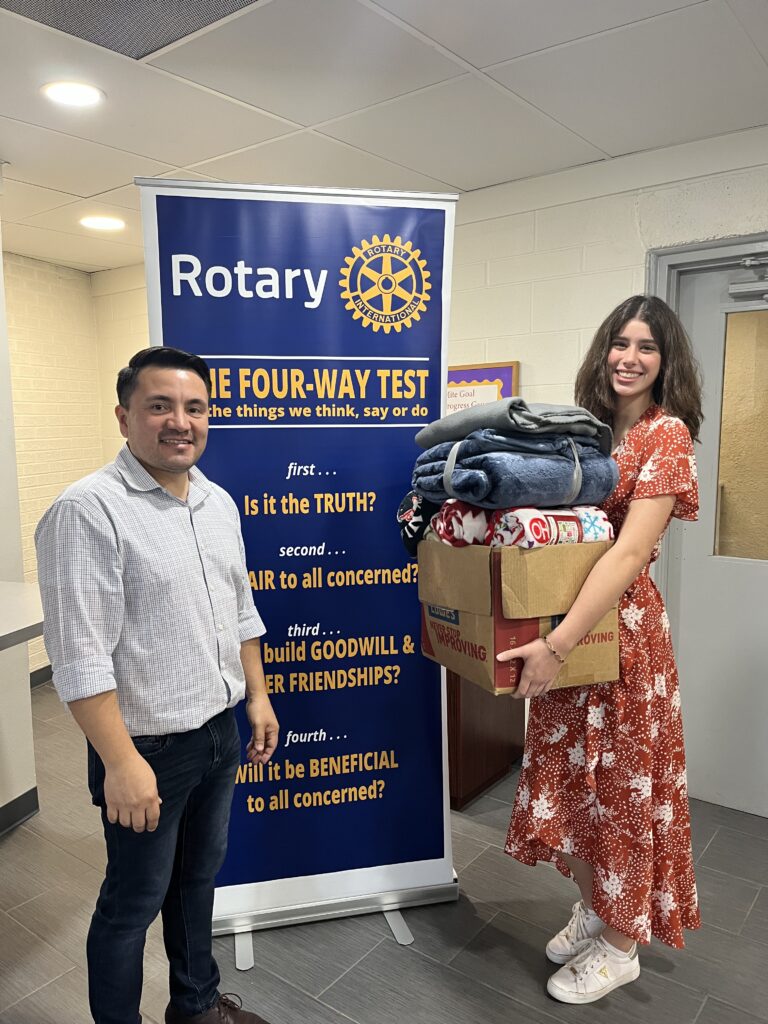 Natasha Jennings, one member of the Harlingen Rotary club, has especially been involved in helping the kids. Jennings shares that the Rotary also donated funds to help buy blankets at different thrift stores around. It's just one way they are working together. Jennings, It's their job to find gently used, quality blankets.

Emma mentions they have already received some donations from Saint Paul Luthern church, she also says they hope to get more donations at their homeschool meets that are coming up.

Some names of honorable mention include Ros Salmeron, the North Harlingen Rotary President, Landon Jennings, and Danielle Coleman who is Emma's mom.

The Interact group asks that anybody that would like to donate to please be sure to donate either gently used, or new blankets. The group wants to be sure anyone in need is able to get these blankets before the weather gets cold.

The last day for pickup will be November 11th. If you have any blankets you would like to donate, you can stop by the La Feria News office located at 128 W Oleander Ave and our hours are from 9AM-3PM Monday through Friday.